Ctg flood: Crops of 50,000 hectares of land damaged
50km of roads damaged in port city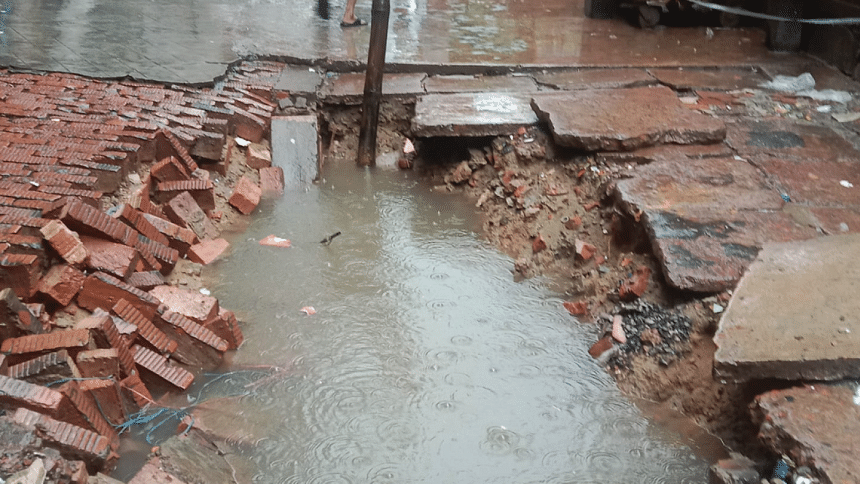 Though flood water is receding, marks of devastation are becoming apparent in the port city and other parts of Chattogram district.
Some 50km of roads across 41 wards of Chattogram City Corporation (CCC) and crops of over 50,000 hectares of land in the district have been badly damaged by the flood.
Moreover, 2.19km of drains and 2km of footpath were damaged in the city.
The information was provided by CCC and district administration.
The topmost layer on several roads in areas including Bandar, Halishahar, Muradpur to Oxygen, Bayezid Bostami, Khatiberhat, Jakir Hossain, Jamal Khan and Omar Ali Matobbor under the CCC were damaged.
Footpaths of the city's Kazir Dewri to Love Lane Road and Jubilee Road were submerged, and potholes were created, causing immense public suffering.
Munirul Huda, additional chief engineer of the CCC, said Tk 60 crore will be sought from the Local Government Ministry to repair the damaged roads.
According to the Department of Agricultural Extension (DAE) in Chattogram, crops of 165 hectares of land in the city's Panchlaish, Double Mooring and Patenga areas were damaged. Of them there were Aush paddy and vegetables.
Seedbeds of 32,719 hectares of lands of Aman paddy and 6,567 hectares of crops were damaged in 15 upazilas of the district. Aush paddy was supposed to be harvested at the end of this month.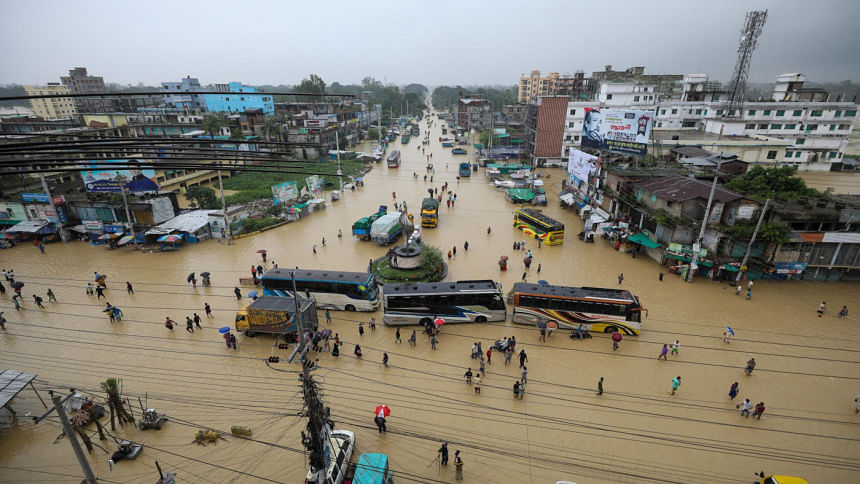 Gumai Bil which is located in Rangunia upazila and considered a "major grain source" of Chattogram had been under water for a week due to the flood.
Dr Aurbinda Kumar Roy, additional director of Chattogram region at DAE, told UNB that they primarily estimated that crops of over 50,000 hectares of land were damaged by the flood in the city and district.
People of the port city and the district experienced an unprecedented flood from August 4 to 7 after a torrential rainfall started on August 1. A total of 664 mm of rainfall was recorded during this time, breaking the previous record of the last 30 years.
The water of Sangu, Matamuhuri, Dalu, Karnaphuli and Halda rivers surged, resulting in a flood in Chattogram city and district.
Chattogram Deputy Commissioner Abul Bashar Mohammed Fakhruzzaman said the extent of damages caused by the flood was estimated over Tk 135 crore and efforts are on to collect data in this regard.