Country to get another nuclear power plant
PM opens installation of reactor pressure vessels at Rooppur plant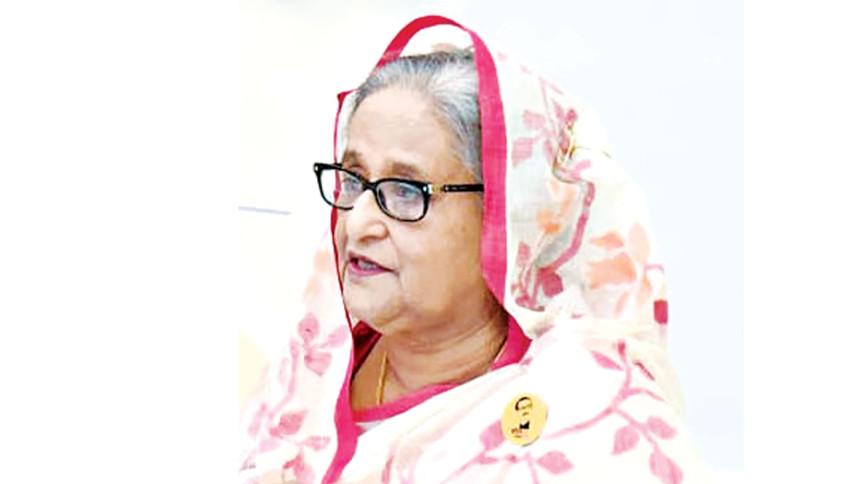 Prime Minister Sheikh Hasina yesterday said the government might set up another nuclear power plant in the southern region to meet the increasing demand for electricity.
"If we are able to build another nuclear power plant, we will no longer face a power crisis," she said.
The government is looking for a suitable place in the country's southern region to build another nuclear power plant, she said while launching the installation of reactor pressure vessels inside the physical structure of unit-1 of the Rooppur Nuclear Power Plant.
Joining the programme from her official Ganabhaban residence in the capital through video conferencing, she said the country has now turned into a developing nation due to the relentless efforts made by the incumbent government since 2009.
"We are committed to making Bangladesh a developed country by 2041."
The Rooppur plant is expected to add 2,400MW of electricity to the national grid by 2024.
The mega project is being implemented by the state-run Bangladesh Atomic Energy Commission under the Science and Technology Ministry, with financial, technical and technological support given by Russia through its state nuclear agency, Rosatom.
The PM said her government is setting up 100 special economic zones across the country that will require power to operate.
If electricity reaches every household and industry, then the country's overall socio-economic development will be possible, she said.
The latest and modern technologies have been used in the Rooppur plant to ensure safety and stop environmental pollution there, she added.