World population hits 8 billion: 3 takeaways for Bangladesh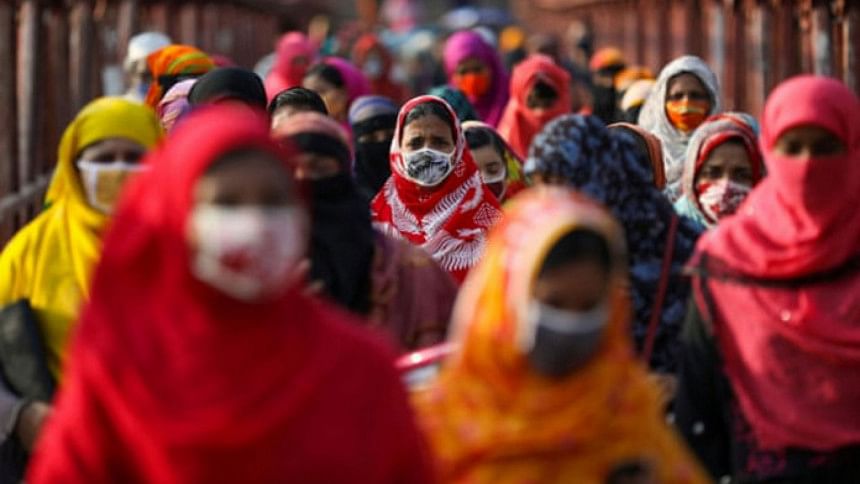 The global population has crossed the eight billion milestone today and this landmark has resulted in people across the world focusing on demographic trends.
But what do these trends mean for Bangladesh and its future?
Aminul Haque, professor at Dhaka University's population sciences department, spoke to The Daily Star today about three key messages for Bangladesh based on the trends, both global and local
Importance should be given to ageing population
The size of the ageing population in Bangladesh is growing and so, managing the demographic should be given special attention. Earlier, the country gave importance to youth and adolescents. The number of people in the ageing population was over 1.53 crore in the latest census, which is around 9.28 percent of the total population of 16.51 crore. In the 2011 census, this group constituted 7.48 percent of the population.
Still a huge young population
Many countries in the world have negative growth in population and are facing a crisis of manpower. But with a large young population, Bangladesh can develop its human resources. If it does so, it can take advantage of the manpower crisis in other parts of the world and the country can be a source of manpower export. This will result in increased remittances and benefit the economy.
Reduce maternal mortality and child marriage
Bangladesh should focus and stress on reducing maternal mortality and child marriage. Bangladesh is still one of the worst offenders globally in terms of child marriage. So, the government should focus on reducing child marriage, which will eventually reduce maternal mortality.