Launches to operate at half capacity from July 15 to 22: Launch owners association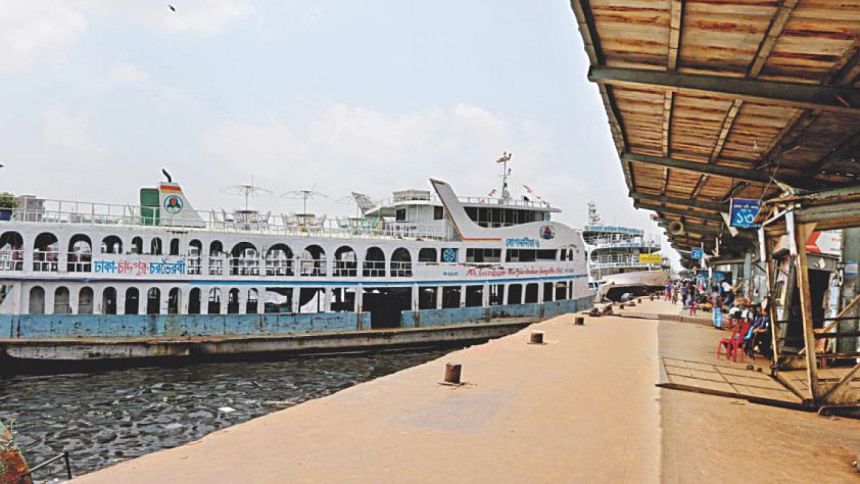 Launches will operate on all routes across the country from July 15 to 22 at half capacity, maintaining proper health guidelines.
Saidur Rahman Rintu, vice-president of Bangladesh Launch Owners Association, confirmed the development to our Barishal correspondent tonight.
Meanwhile, Press Information Department (PID) issued a handout this evening saying that the ongoing strict lockdown imposed by the government to control the ongoing Covid-19 surge will be eased from July 15 till 22. The Cabinet Division will issue a gazette notification tomorrow in this regard.
Mustafizur Rahman, Barisal River Port officer, said he had heard that launches would operate from July 15 as all public transport will run from the same date. In that case, launch authorities would have to keep 50 percent of the seats empty, he said, adding that a gazette will likely be issued tomorrow in this regard.
"We have already started selling tickets. This is a good decision. If the launches can operate, none will go home to celebrate Eid indiscriminately like before. This will ease the crisis of the water transport workers who lost their livelihoods due to the nationwide lockdown," said Saidur Rahman Rintu.