Next election won't be credible without BNP's participation: ex-CEC Huda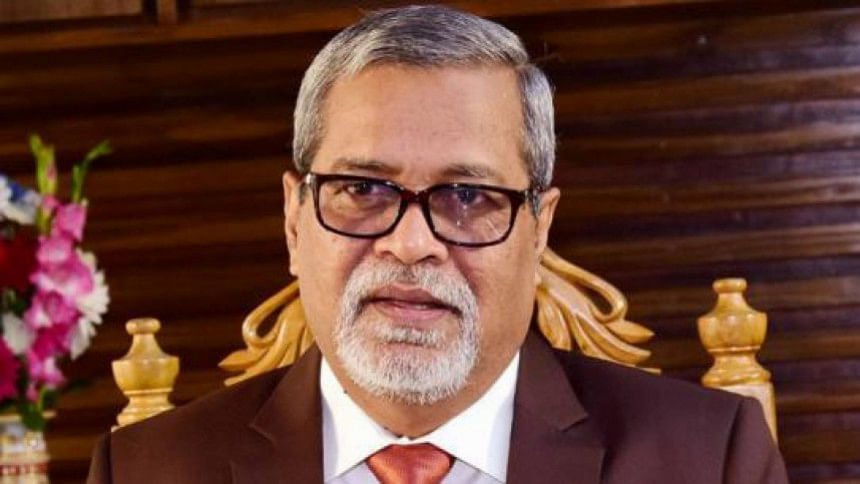 Former chief election commissioner (CEC) KM Nurul Huda today (June 4, 2022) said the next parliamentary election will not be credible if BNP does not participate in the polls.
"BNP is a very big and powerful political party. If BNP is kept out of the election, the election will not be credible," the former CEC said while speaking as the chief guest at the shadow youth parliament titled "Credible Election is Possible Underthe Current Election Commission," organised by Debate for Democracy.
 "The ruling party has to take the responsibility to ensure BNP's participation. Through this shadow parliament, I would also like to request BNP to participate in the election. Boycotting election will not solve any problem. You should sit and discuss and solve the issues politically through election," he added.
Nurul Huda further said, "The ruling party should take initiatives to resolve conflicts and disputes with other political parties and ensure their participation in the election. The election commission should not intervene in this matter."
About the ongoing debate on using electronic voting machines (EVMs) in the next election, the former CEC reiterated his approval for using it.
"Considering Bangladesh's political practices, I think we should use EVM at least for next 20 years. We have seen how people used to hijack ballot boxes and cast fake votes. There is no scope for such malpractices with EVM," said Huda.
He also admitted that the EC has to face challenges to organise election under a partisan government.
"There are challenges to hold elections under a partisan government. But we can overcome these challenges if we can ensure that people will come to the polling station freely without any fear and intimidation," said the forcer CEC.
He also suggested to use CCTV surveillance in the polling centres to ensure transparency in the polling centres.
Earlier, Foreign Minister AK Abdul Momen asked his US counterpart Antony Blinken to bring BNP to the election process to follow the rules and procedures of the country.
Prime Minister Sheikh Hasina, also the AL chief said at a meeting of the AL Central Working Committee (ALCWC) that the government will make all-out efforts to bring opposition BNP to the next parliamentary election.