Election now in ICU, democracy on life support: Mahbub Talukder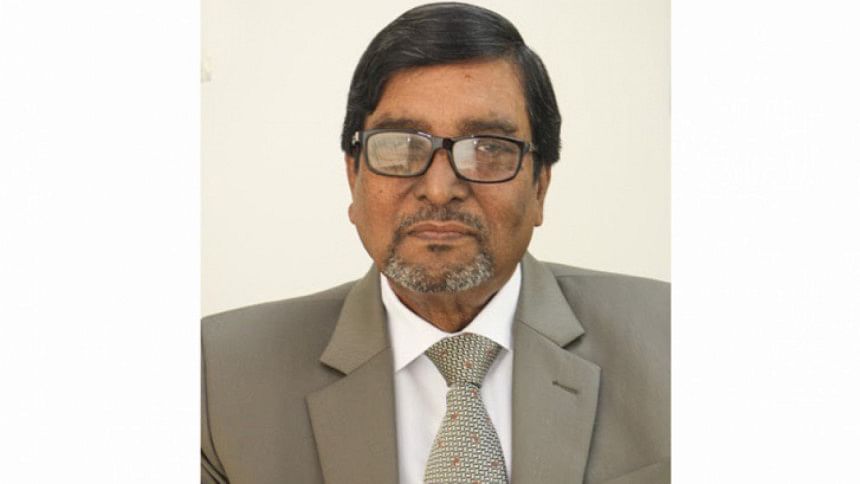 Election Commissioner Mahbub Talukder has expressed concern over the loss of life and uncontested victory in the second phase of Union Parishad elections.
While talking about the recently held elections, he said, "Actually election is now in Intensive Care Unit (ICU) and democracy is now on life support as its side effect."
In a statement, sent to media houses, the election commissioner said, "As the tenure of the incumbent Election Commission is going to end, I am getting more and more worried about the electoral system and situation. Even today, I want to say something metaphorical."
While interpreting the metaphor, he said, "The intolerant attitude of the major political parties in the country has brought democracy to an end. Democracy cannot exist without opposition. We want to bring democracy back to a normal state from life support at any cost to establish multi-party democracy. For this, everyone needs to unite irrespective of background."
Reiterating the importance of compromise of all political parties, he said it is essential to resolve this crisis.
Talking about the law to form election commission, Talukder said despite having the obligation of the constitution, no election commission formation law was enacted in the last 50 years.
Although legislation is required to reform the electoral process, he said, "It is not enough. For this, the interests of all political parties must be protected impartially and it should be acceptable to all parties. There will be no benefit of enacting unilateral law which will only pave the way for one-party rule. It should be resolved soon otherwise an anarchy situation will be created in the country."
Referring to the second phase of union parishad election, Talukder said at least 39 persons were killed in the pre and post election violence across the country.
We failed to make the concerned people understand that election is not more important than life, he said.
Expressing concern over the uncontested victory in the UP election, the election commission said this cannot be considered election. "Where there is no competition, there is no election," he added.
"If there was a free and fair election, no one could win uncontested," he also said. 
"In my opinion, these elections can be held by forming a separate local election authority. Why should the Election Commission take responsibility for the election process that is not fixed by it?" he asked.
"But this change is a matter of political decision", he said.