Cumilla city corporation polls begin
Voting in Cumilla City Corporation elections began this morning amid a lack of enthusiasm and excitement among voters about the polls.
The voting started at 8:00am and will continue until 4:00pm without any break.
Awami League mayoral nominee Arfanul Haque Rifat is contesting the polls against his main rival Monirul Haque Sakku, who is running in the election without party backing.
Former BNP leader Sakku, also the immediate past mayor of the Cumilla City Corporation (CCC), was expelled by his party for taking part in the polls going against the party's decision.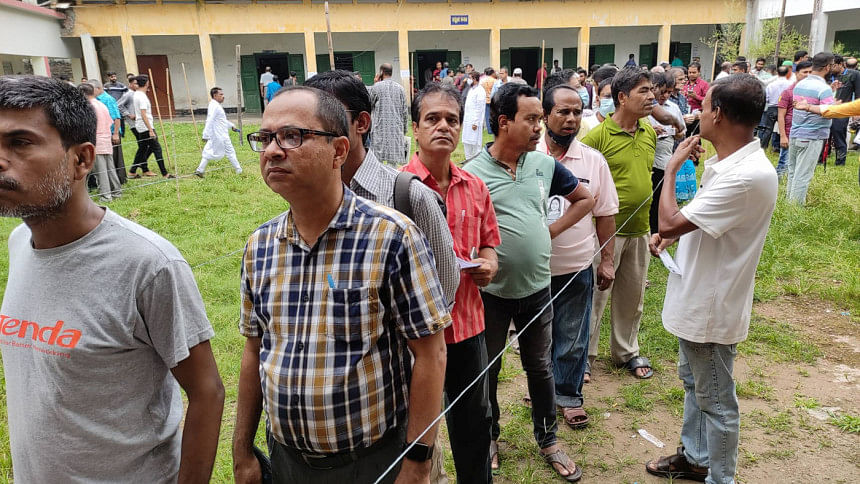 A total of 229,920 voters, including 117,092 women, are eligible to exercise their franchise in tomorrow's CCC polls. The EC will use electronic voting machines (EVMs) in all 105 polling centres.
Today's election is going to be the first major one to be conducted by the recently formed Election Commission, led by Chief Election Commissioner Kazi Habibul Awal. All political parties are waiting to see how the commission performs its duties in the polls.
On the other hand, AL nominee Rifat is known as the right-hand man of local AL lawmaker AKM BahauddinBahar.
This is the third election of Cumilla City Corporation, formed in 2011. The last polls held in March 2017 saw Sakku winning a second term with the party support.