Muhammad Imran new ambassador to US, Mustafizur Rahman high commissioner to India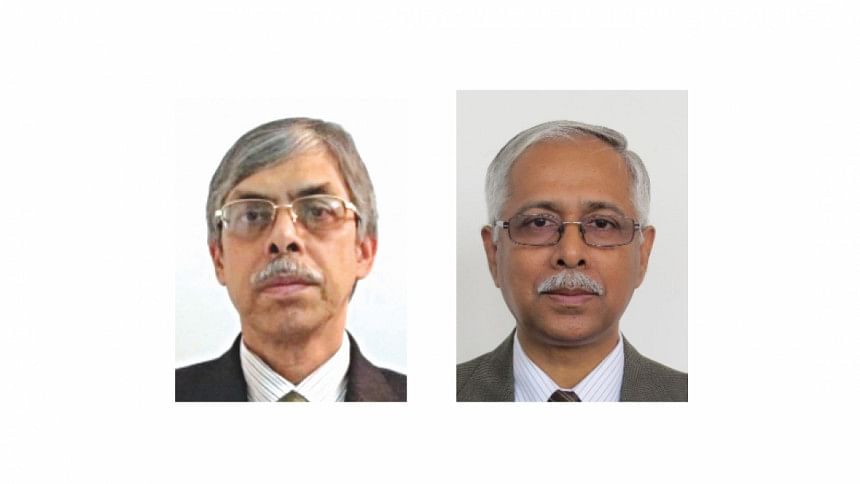 The government has decided to appoint Bangladesh's current High Commissioner to India Muhammad Imran as the next ambassador to US, said foreign ministry in a statement today.
The government also decided to appoint Md Mustafizur Rahman, current permanent representative of Bangladesh to the UN in Geneva and the ambassador to Switzerland, as the next high commissioner of Bangladesh to India.
Imran will replace M Shahidul Islam, who has been appointed Bangladesh ambassador to the US in September 2020. This means that Shahidul is being replaced well over a year before the completion of his three-year tenure.
The changes in the important diplomatic posts come months after the US imposed sanctions against RAB and seven of its current and former officials. This has strained, to some extent, the bilateral relations between the two nations.
Muhammad Imran is a career foreign service officer belonging to the 1986 batch of the Bangladesh Civil Service (BCS) Foreign Affairs cadre. In his illustrious diplomatic career, he has served extensively in various capacities both at the headquarters as well as in Bangladesh missions abroad such as Jeddah, Bonn, Berlin, and Ottawa.
Imran also served as the deputy high commissioner of Bangladesh in Kolkata and ambassador of Bangladesh to the UAE and Uzbekistan. He was also the permanent representative of Bangladesh to the International Renewable Energy Agency (IRENA) in Abu Dhabi.
A medical graduate from Mymensingh Medical College, Muhammad Imran obtained diploma in Development Diplomacy from Germany, and completed a course on Humanitarian Law from International Institute of Humanitarian Law at San Remo, Italy. He is married to Dr Zakia Hasnat and is blessed with two daughters.
Ambassador Mustafizur Rahman is a career foreign service officer belonging to the 11th batch of Bangladesh Civil Service Foreign Affairs cadre. In his distinguished diplomatic career, he has served in various capacities in Bangladesh missions in Paris, New York, Geneva, and Kolkata. He has also served as the Bangladesh high commissioner to Singapore. At the headquarters, he occupied various positions primarily in the United Nations wing.
Rahman is a medical graduate from Sir Salimullah Medical College, Dhaka. He also obtained a Masters in Public International Law from University of London, UK and a Post-Graduate Diploma from the International Institute of Public Administration (IIAP), France. He is married and blessed with two sons.