Maintain the diplomatic norms, protocols
Dhaka asks foreign envoys here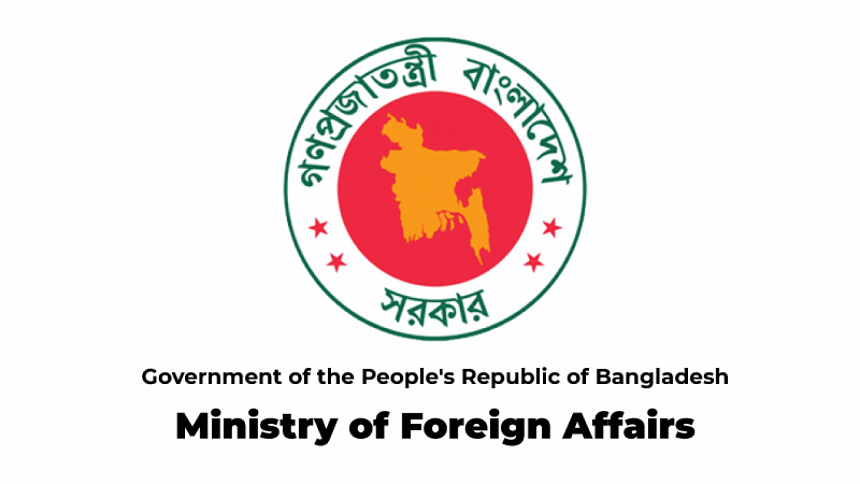 In view of certain "recent occurrences", the foreign ministry recently wrote to all foreign diplomats, UN representatives and international organisations in Dhaka, urging them to maintain the diplomatic norm and protocol.
The ministry letter did not specify what it meant by recent occurrences.
Contacted yesterday, Foreign Minister AK Abdul Momen said, "Issuance of such letters is routine work. New officers come and join different offices. We send them these letters from time to time."  
When asked about the mention of "recent occurences" in the letter, he said,  "I don't know. I have no idea."   
The letter sent on on July 18 reads, "Nevertheless, in view of certain recent occurrences, the Ministry has further the honour to bring to the kind notice of all the diplomatic entities and personnel the necessity to adhere to the established diplomatic protocol of engagements with government and private entities, as laid down under the Vienna Convention on Diplomatic Relations, 1961 and the Vienna Convention on Consular Relations, 1963."
It said the ministry and government of Bangladesh took the opportunity to renew to the recipients "the assurances of its highest consideration".
Sources in several diplomatic missions in Dhaka said the letter might have been issued with regard to a July 3 meeting between a delegation of Organisation for Economic Co-operation and Development (OECD) and the election commissioners.
After the meeting, Switzerland Ambassador to Dhaka Nathalie Chuard said, "To uphold and ensure citizens' voting rights, [you must] make the country's democracy more robust and effective, ensure an electoral environment that is participatory and free from violence and intimidation, and support the media and civil society to play critical roles….
"As long-standing, committed friends and partners of Bangladesh, our countries stand ready to consider any requests for support from the BEC [Bangladesh Election Commission] to promote democratic practices and realise citizens' aspirations."
The heads and deputy heads of the missions of 14 OECD countries were in the delegation.