Woman's body recovered with injury marks in Savar, husband detained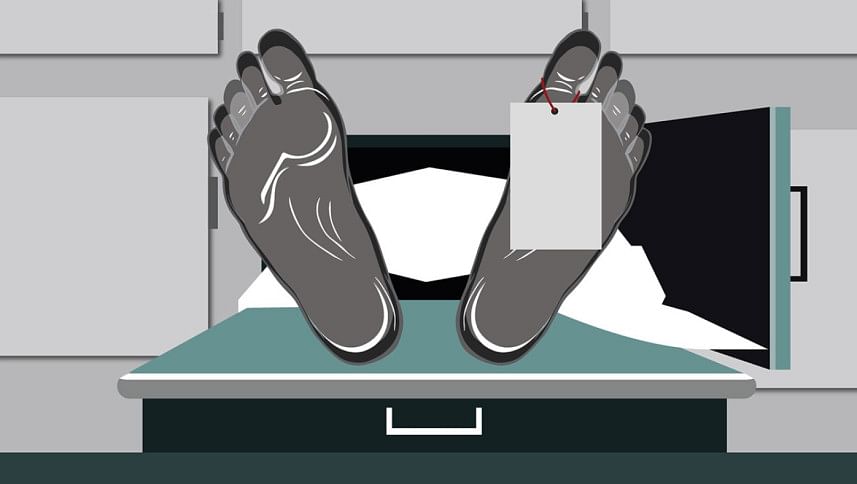 Police today recovered the body of a 20-year-old housewife in Savar municipality's Jamshi area.
The victim was identified as Mohsina, wife of Sagar (28), reports our local correspondent quoting police.
Meanwhile, police detained her husband Sagar for interrogation based on the allegation of the victim's relatives.
Injury marks were found on the body of the victim, police said quoting the victim's relatives.
Abdul Haque, sub-inspector of Savar Model Police Station said the victim's husband, after finding his wife's body hanging from a window of their house, took her to Enam Medical College Hospital where the on-duty doctor declared her dead.
The body was sent to Shaheed Suhrawardy Medical College Hospital for autopsy, he added.
It would be known whether it was murder or suicide after getting the autopsy report, added the SI.