3 reportedly shot dead in CHT
Police say no bodies or evidence found yet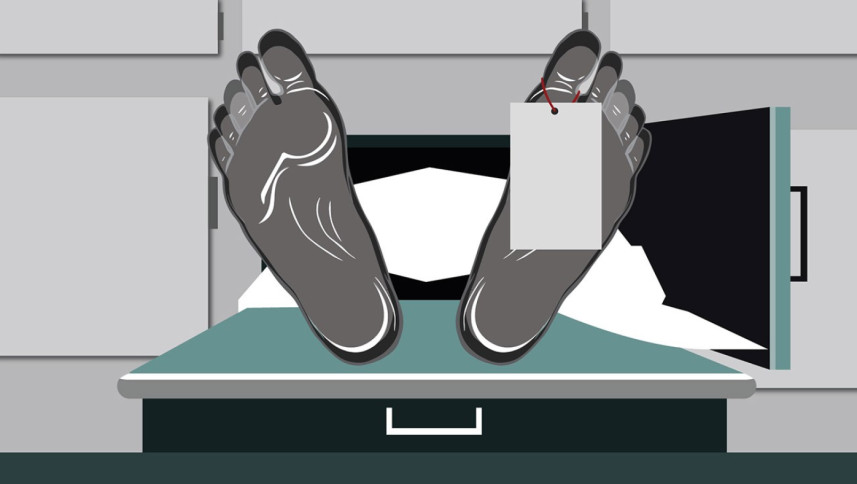 Unidentified armed criminals reportedly gunned down three people and injured three more, including a child, in a remote hilly area of Rangamati's Bilaichari upazila on Tuesday evening.
Police and locals said the incident took place at Saijam Para in Ward-2 of Baratholi union.
However, upon visiting the spot yesterday police and army officials could not find any bodies there.
One of the dead was identified by locals as Sitaram Tripura of the Tripura community.
The Daily Star could not independently verify the identities of the dead or the injured.
Speaking to The Daily Star, Mir Mudasser Hossain, superintendent of police in Rangamati, said, "We have heard that there was a shooting incident in the remote border of Rangamati near the Mizoram province.
"After being informed, police and army officials went to the area but did not find any bodies or signs of an attack.
He added that he spoke to the upazila chairman who also said he heard the news.
"There are no eye witnesses to the incident and so we cannot say for sure what happened."
SP Mudasser, however, also said, "We heard that there was one Kuki-Chin National Front engaged in gunfight with JSS workers but it could not be verified as there were no eyewitnesses."
Mahmuda Begum, additional superintendent of police (Crime and Operation), said, "We are trying to find out what happened. We will take steps according to the law once we find out what happened and why."
Union Parishad Chairman Atu Mong said there are two Tripura families living in the area where the incident took place.
"Several members of the Kuki-Chin party [are said to have] swooped and opened fire on them, leaving three dead and three injured."
Seeking anonymity, a local leader of the Tripura community, known as "Karbari", said, "Saijam Para has been divided into two parts – the old and the new. The Kuki-Chin men entered the newer part and opened fire, sensing the presence of JSS activity."
Several locals reported hearing sounds of guns being fired in the area around 7:00pm.
The group named "Kuki-Chin National Front-KNF", meanwhile, purportedly made a Facebook post taking responsibility for the attack, saying they "launched it on a JSS camp"
On the group's "Facebook page", someone identifying himself as Lt Colonel Solomon wrote, "Successful operation of commando Headhunter team", taking responsibility for the casualties.