Taking away ballot unit of EVM: None arrested in 48hrs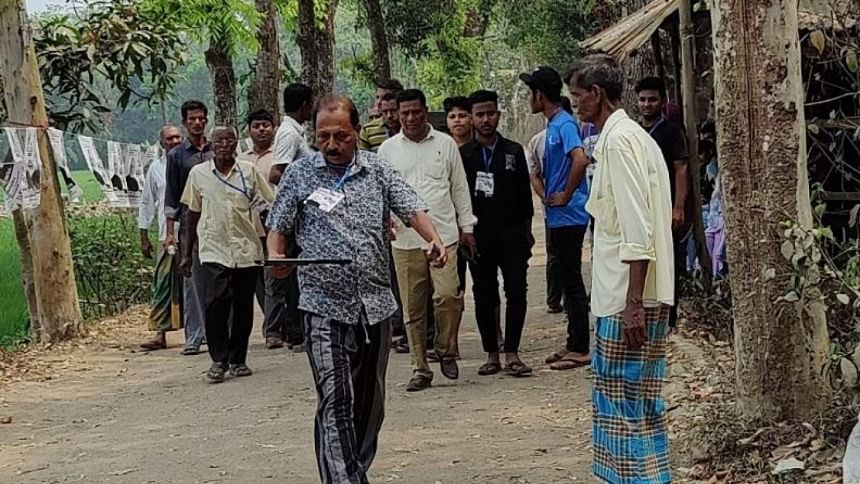 Police could not yet arrest the accused in a case filed over the taking away of an EVM ballot unit out of a polling centre during the Boalkhali upazila parishad by-election in Chattogram on Thursday.
The case was filed by Presiding Officer Sajal Das against a Jubo League leader for taking the unit out of a polling center at Sripur-Kharandwip union on the day of the by-election for the post of Boalkhali upazila parishad chairman.
According to case statement, the accused, Nirmalendu Dey, who is the joint convener of Sripur union Jubo League, ran away with the EVM ballot unit from Ramani Mohan High School polling centre on Thursday afternoon. Ratan Chowdhury later recovered the machine and returned it to the centre – which was caught on journalist's cameras.
Contacted, Abdur Razzak, officer-in-charge of Boalkhali Police Station, said police were trying to arrest Nirmalendu, who is currently absconding.