'Militants eying move to Afghanistan'
Cops probing if some have already left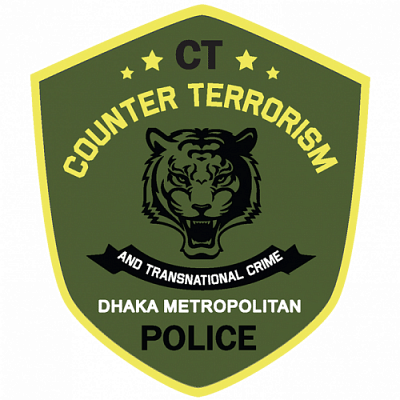 At least three members of banned militant outfit Ansar Al Islam are said to have travelled to Afghanistan recently while many others are expressing their desire in closed online groups to reach that country, leaving law enforcers concerned.
Radicalised young people are already encouraged by the resurgence of Taliban in Afghanistan as it has already captured major parts of that country, said counterterrorism officials.
They expressed worries that there might be a surge of Bangladeshi youths travelling to Afghanistan if Taliban seeks help from Foreign Terrorist Fighters (FTF) for establishing an "Islamic regime" in that country.
Law enforcers have learnt from some arrested members of Ansar Al Islam, a pro-al Qaeda militant outfit, that at least three Bangladeshi youths have reached Afghanistan recently,
Also known as Ansarullah Bangla Team (ABT), Ansar Al Islam claims to have an affiliation with al-Qaeda and also claims itself to be the sub-continental wing of the outfit.
An official who dealt with militancy for a long time said as Taliban did not seek help from FTF, Bangladeshi youths may go to Afghanistan receiving calls from al Qaeda or some other terrorist groups having a similar ideology.
An official of the Counter Terrorism and Transnational Crime (CTTC) unit said those who moved to Afghanistan and others planning to go there are being motivated by top leaders of Ansar Al Islam. One of the leaders is Mahmudul Hasan Gunobi, the outfit's spiritual leader. He used to inspire his close associates to take part in "jihad" and take part in "holy" wars.
The Rab arrested Gunobi in the capital on July 15.
A CTTC official said some Ansar Al Islam members have discussed among themselves online their desire to go to Afghanistan.
A closed online group, created by the banned militant outfit with end-to-end encrypted app Telegram, was named "Science Project". The group had 10 members, the official said.
The CTTC had arrested the group's four members in the capital in May. The arrestees informed investigators that they had a plan to leave the country for Afghanistan after carrying out attacks on police and Border Guard Bangladesh in Dhaka and Sylhet.
They also said three of their group members -- Abdur Razzak of Cumilla, Shibbir Ahmed of Sylhet and Rabiul Islam from Noakhali -- have already reached Afghanistan, according to a CTTC official.
Razzak studied at a madrasa in Sylhet. His brother Salman Khan filed a general diary with Kotwali Police Station in Sylhet on March 25 about Razzak's going missing.
CTTC Chief Md Asaduzzaman said they came to know about Ansar al Islam men going to Afghanistan from the statements of the outfit's arrested members.
"We are verifying their statements. They might have gone to other places in Bangladesh for 'hizrat'. We don't have any information that anyone from Bangladesh left for Afghanistan," he told The Daily Star on Saturday.
He said they were always on alert to thwart any move by militants to go to Afghanistan.
Rab Director (Legal and Media wing) Commander Khandaker Al Moin said they had recently carried out several operations and arrested a number of militants, but none of the arrestees gave them the information that their fellows travelled to Afghanistan.
Speaking to The Daily Star recently, security analyst Maj Gen ANM Muniruzzaman (retd) said the resurgence of Taliban after the withdrawal of US-led international forces from Afghanistan might incite militancy in Bangladesh as all big terrorist groups here were born with links to Afghanistan.
"As Taliban's influence in Afghanistan is on the rise, a similar effect on Bangladesh might be seen," he added.
In the 1980s, many Bangladeshis, particularly madrasa students and teachers, went to Afghanistan to join the war against the forces of the then Soviet Union. They were trained on operating heavy arms and using grenades. After the Afghan war ended in 1992, many of them returned home and declared the launch of Harkat-ul-Jihad al-Islami (Huji) at a press conference in Dhaka on April 30, 1992.
Investigators have held Huji responsible for killing more than 100 people in Bangladesh in 13 militant attacks between 1999 and 2005.