Interpol's red notice against Arav Khan in the offing
Cops probing links between him and ex-senior official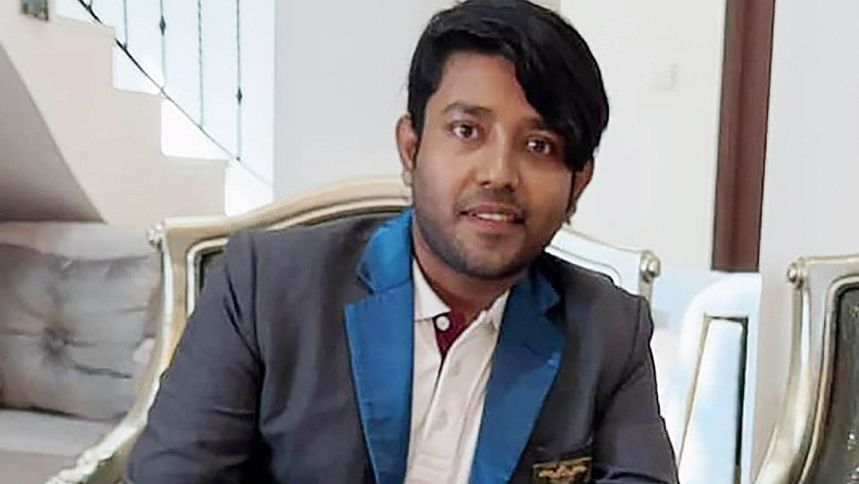 Interpol has accepted Bangladesh police's request to issue a red notice against fugitive accused Rabiul Islam alias Arav Khan, owner of Arav Jewellers in Dubai.
Meanwhile, police have also been investigating the relationship between one of its former senior officials and the accused, said Inspector General of Police Abdullah Al Mamun.
He made the remarks while responding to a reporter's query after inaugurating the Enayet Bazar Police Outpost under Kotwali Police Station of Chattogram Metropolitan Police.
"A letter was sent to Interpol, requesting it to issue a red notice against the name mentioned in the charge sheet in a case filed for the murder of a Bangladesh police official.
"I received news that Interpol has accepted it. Now they will do the rest of the work."
About the alleged relationship between a former police official and Arav, the IGP said, "We are looking into it … We'll let you know at an appropriate time."
On April 11, 2019, the Detective Branch of police pressed charges against Rabiul and nine others in the murder case of Mamun Emran Khan, the then inspector of Special Branch of police.
Regarding some celebrities' participation at the inauguration of Arav Jewellers, he said, "They [the celebrities] can tell you better about why they went there … It is not necessary to presume that they will stand in the dock for attending the programme. We are looking into their motive as well."
About the Cox's Bazar Rohingya camps, he said, "The law and order situation is fully under control. Police, Rab, APBN, intelligence agencies, the RRRC and others are working together. After every incident, law enforcers have taken legal action."
When asked about the arrest of film actor Mahiya Mahi, the IGP said, "A case was filed. No injustice will be done to anyone."