'Confined' by parents in Dhaka: Girl now under the care of Canadian embassy
HC asks to take necessary steps to send her back to Canada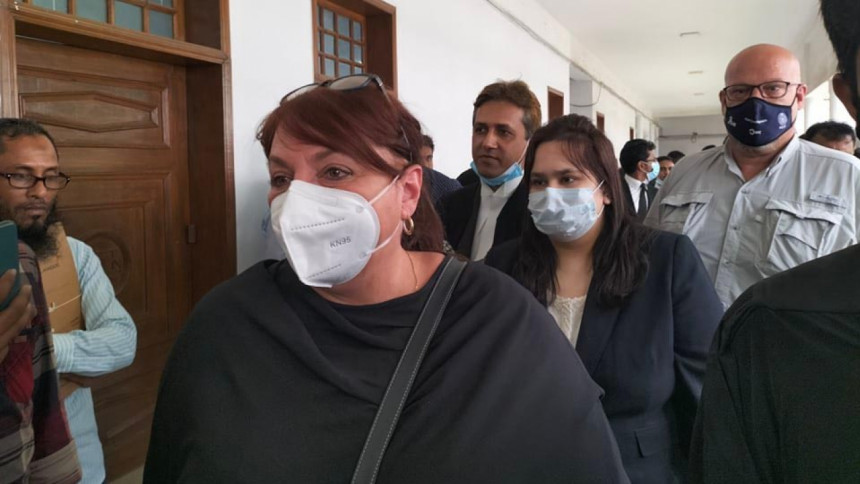 The Canadian girl, who had allegedly been confined by her parents in Dhaka for around 10 months against her wishes, was handed over to the Canadian high commission today.
High Court Registrar Md Golam Rabbani handed over the 19-year old girl, a student of Toronto University, to the officials of Canadian High Commission under the HC directive, as she wanted to go back to Canada.
In response to a writ petition, the HC asked the Canadian High Commission to take necessary steps to send her back to Canada, ensure her security and bear her living and study expenses.
The girl will stay in the custody of Canadian High Commission in Dhaka until she flies for the country on completion of all relevant procedures, Advocate Md Ozi Ullah, lawyer for the girl's parents, told The Daily Star.
He said her parents, who are also Bangladesh-born Canadian nationals, can meet their daughter in Canada under the laws of that country.
The girl and her father appeared before the HC bench of Justice Farah Mahbub and Justice SM Maniruzzaman in line with its earlier directive during hearing of the writ petition.
Her father also gave consent to her for going back to Canada.
The HC bench disposed of the petition after delivering the directives.
Lawyers ZI Khan Panna and Sara Hossain appeared for the writ petitioners – Bangladesh Legal Aid and Services Trust (BLAST) and Ain O Salish Kendra (ASK).
The Canadian national cannot be kept confined against her will as she is an adult and wants to go back to Canada, the bench said during hearing the writ petition.
The writ petition was submitted by ASK and BLAST at the request of Canadian High Commission in Dhaka seeking necessary directives to release the girl and to allow her to go to Canada.
The parents brought the girl to Bangladesh to meet her grandparents.
The girl wanted to go back to Canada, but the parents were keeping her confined in the house and they even took away her cell phone, ZI Khan said.
He said the girl managed to contact the Canadian High Commission and a human rights organisation which requested the writ petitioners to move a petition before the HC for necessary directives.