Arson attack in Rangpur: 25 houses, shops burnt; 42 detained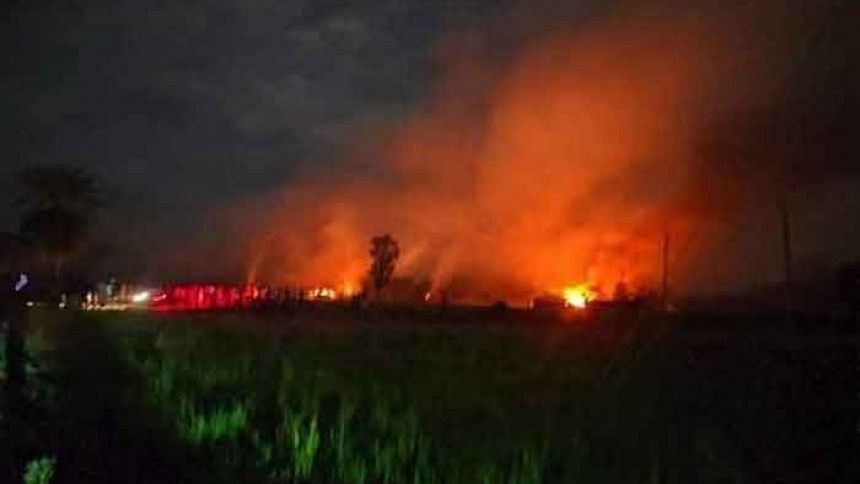 At least 42 people were detained in connection with last night's arson attack on houses and shops belonging to members of the Hindu community in three villages of Rangpur.
Soroj Kumar, officer-in-charge of Pirganj Police Station, confirmed the development to The Daily Star.
According to information collected from a government organisation this morning, 66 families were victims of last night's arson attacks.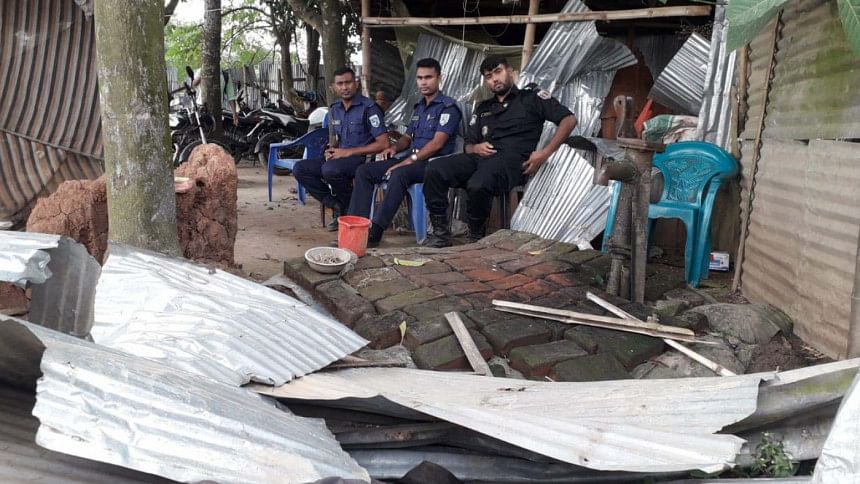 Miscreants reportedly set fire to 25 houses and shops, including seven tin-shed houses, nine buildings, four mud houses and two shops, the organisation said.
When Hindus across the country were still reeling from the shock of communal attacks during Durga Puja, the arson attack were carried out in Majhipara, Bottola and Hatibandha villages of Ramnathpur union of the district's Pirganj upazila centring a Facebook post.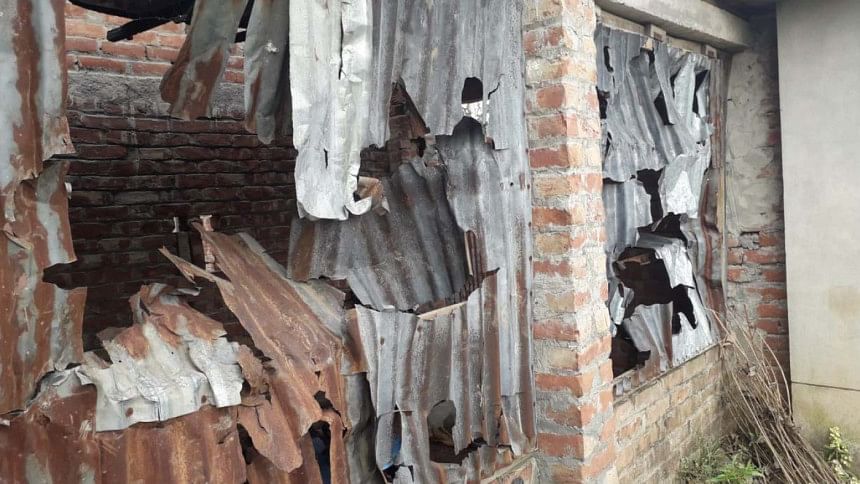 After the incident, police and Border Guard Bangladesh have been deployed there.
Rangpur Divisional Commissioner, deputy inspector general and many other top police officials visited the spot.