Ansar Al Islam: Lying low, continues recruitment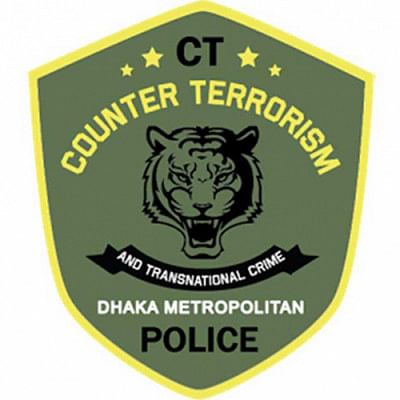 Militant outfit Ansar Al Islam has no plan to carry out any attacks right now but its recruitment and training activities are going on in secret.
The hiring and initial training are done online, whereas the advanced training -- for the outfit's military wing -- is given in person in some remote areas of the country, counterterrorism officials told The Daily Star.
Besides, a recent intelligence report shows Ansar Al Islam, said to be the Bangladesh chapter of al-Qaeda in Indian Subcontinent (AQIS), is finalising a list of its targets, but has no plan to launch any attacks now.
The report categorises atheists as their "soft targets", and organisations promoting Hindutva and foreign mission as "hard targets". The Daily Star has obtained a copy of the report.
According to the report, Ansar Al Islam, previously called Ansarullah Bangla Team (ABT), has no plan to attack law enforcers as it believes such attacks will ultimately backfire, leading to a full-throttle crackdown on the organisation, weakening its strength.
Instead, it plans to build dens in the Indo-Bangla border areas to smoothly run its activities. Its ultimate aim is to take control of the Indian sub-continent through Ghazwa-e-Hind (conquest of India), it says.
Besides, the outfit sees Kashmir as a possible shelter and the Rohingya community in Bangladesh as a source for recruitment of new members, the report said.
The report also said a group of new Ansar Al Islam recruits tried to go to Afghanistan and Kashmir through the Chattogram Hill Tracts and Cox's Bazar. It, however, did not mention whether they were successful.
Asked about it, officials of the Counter Terrorism and Transnational Crime (CTTC) unit said they have information that three youths possibly reached Afghanistan.
Talking on the issue, CTTC chief Md Asaduzzaman said Ansar Al Islam has no organisational strength to carry out any attack right now.
"The outfit hardly has any physical activities, it only has online presence," he said, adding that some of its key leaders who lead the outfit's online activities have also been arrested lately.
According to police database, Anti-Terrorism Unit (ATU) in 56 drives arrested 31 members of Ansar Al Islam. The CTTC unit arrested nine.
Most of the arrests were made in Dhaka and its nearby districts, said police sources.
A CTTC official, wishing not to be named, said using a secret messaging app, the militant outfit's high-ups have recently asked to halt all recruitment in Dhaka and nearby districts.
They asked for more focus on other districts because those are under comparatively less vigilance from law enforcers, said the official.
Ahamedul Islam, additional deputy commissioner of CTTC unit, said they have learnt about Ansar Al Islam's activities by gleaning information from some of its arrested members.
Meanwhile, sources said the outfit is now receiving funds from some e-commerce businesses and IT firms. It is also involved in running some medical camps that are misused to spread its ideologies.
"We are trying to get details of these firms and business houses. We will take action against them upon investigation," a senior official of the CTTC unit said.
According to the police database, Xulhaz Mannan, an LGBT rights activist, and his friend Khandoker Mahbub Rabby Tonoy were the most recent victims of the militant outfit's targeted killing. They were killed in 2016 in the capital's Kalabagan.
Another CTTC official, requesting anonymity, said the chief of the outfit is now staying abroad. Its military wing is being operated by Sayed Mohammad Ziaul Haque alias Maj (sacked) Zia and he is hiding somewhere in Bangladesh, he said.
He also said the group does not allow three to four members to stay at the same house.
In the last year, the ATU has arrested around five militant suspects, who were self-radicalised online, according to database.
ATU chief Md Kamrul Ahsan told The Daily Star that they were on alert and closely monitoring the activities of the outfit."Whenever we see any movement of the militants, we carry out drives to arrest them," he told The Daily Star.