Student killed in road accident in Dhaka's Mirpur
Driver allegedly fleeing another accident runs into him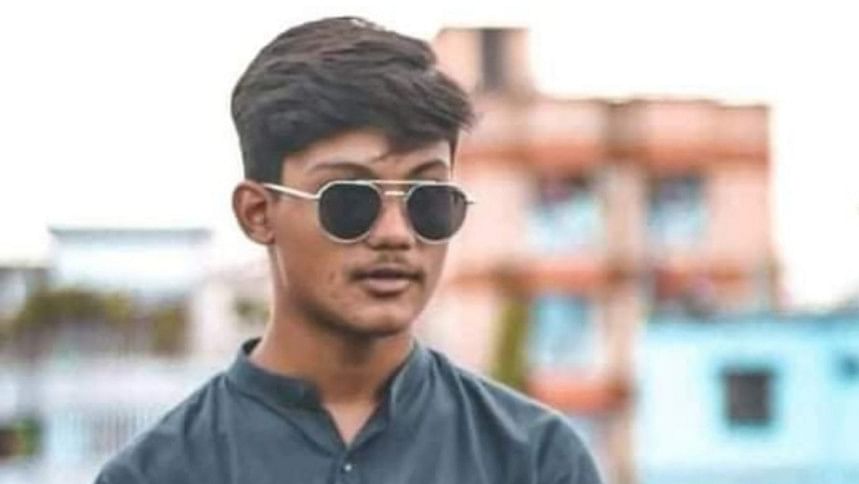 A student died after being hit by a car in Dhaka's Mirpur ECB Chattar last night.
The deceased was identified as Abul Kalam Azad Shanto, a 10th grader of Adamjee Cantonment Public School, police said.
The incident took place around 9:30pm when the car driver sped up to flee after being chased by locals, said Md Asaduzzaman, deputy commissioner (DC) of Gulshan Division Police.
"We came to know some people were chasing the car as the driver had an accident nearby. When Shanto tried to stop the car, the driver tried to flee and hit him, leaving him critically injured," he said.
The boy was taken to Combined Military Hospital in Dhaka where doctors declared him dead.
"We are investigating the incident," the police official said.
Police seized the car but the driver managed to escape.
On information, locals along with his classmates rushed to the spot to protest the death, resulting in a gridlock in the nearby areas.
The protestors alleged that on-duty police personnel helped the driver to flee.
The protesters left the spot after police assured them of arresting the driver soon.
The DC said they would investigate the allegation of negligence on part of the duty police personnel.
At 11:58pm on Friday this story was updated to include the correct name of the deceased, Abul Kalam Azad Shanto, which had previously been written incorrectly as Shanto Hasan.