Bangladesh foreign policy: Breaking new grounds
It is said that in the ultimate analysis foreign policy and Diplomacy of a country are extensions of its domestic policy and structure. Before dwelling on the possibilities of breaking new grounds on Bangladesh's foreign policy and diplomacy  it is, therefore, necessary to briefly dwell on the domestic situation, where we stand today and possible way forward.
It is critical for the survival of democracy that the government and the opposition achieve an understanding and find an acceptable modality which will ensure a free and fair election and peaceful transfer of power; this is what distinguishes democracy from the other forms of government.
After such an understanding is reached some of the much awaited electoral reforms have to take place before the election; it is said 'election alone do not not make a democracy'; good governance is inseparable from democracy; our disappointing experience of working with democracy and democratic governance after elections should speak for itself; instead of significant progress in the democratic good governance we seem to be regressing.
It is hard to find a fitting adjective to describe the prevailing conflictual situation encompassing all vital areas of the nation and its institutions.
Where do we begin? For a student of political science the starting point of the discourse has to be the state of the politics and polity; an unhealthy and diseased politics have rendered the polity weak leading to, among others, confrontational politics, dysfunctional democracy, ineffective parliament, poor governance, near absence of the rule of law, unbridled corruption, inefficiency and politisation of the vital organs of the state and government; to cap it all, the student cadre of the ruling party have virtually become a government within a government; we have to try to diagnise correctly the source of the disease to be able to take possible curative measures.
A variety of factors can be attributed for the afflictions in our body politics. The root cause seems to lie in the money and the muscle power (MM); the pervasive hold of MM in our democratic polity  includes Monoyon Banijjo (nomination business);  something akin to the tender business for party nominations for the parliament; the qualifications to be a lawmaker is clearly not the prime consideration. Such a parliament cannot be expected to deliver or be effective.
Corruption in our body politics, government and society can be largely attributed to the pervasive influence of money in politics. Unless this is controlled and eventually eradicated, it is difficult to see as to how we can achieve democratic good governance and fight corruption nepotism and cronyism. We need a national compact not only on the modality of holding of a free and fair national election but crucially on the much discussed reforms, among others,  involving money in politics, internal democracy within the political parties and good governance before the next general election.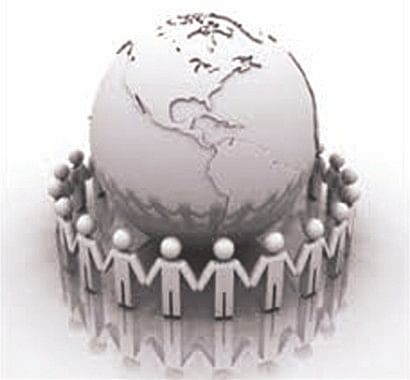 Politics is the art of the possible; what seems possible is for the EC to try to achieve a consensus with the political parties to try to change the voting system from Bangladesh's current voting system, the First-Past-The-Post (FPTP) system to Proportional Representation System (PR) as suggested by one of our foremost experts in the field of electoral governance; has argued cogently for the PR system and for a Stronger Electoral Legal Framework in his articles in the Daily Star. According to him the FPTP system have many disadvantages and in the context of Bangladesh has contributed to, among others, the preponderance of money in politics based as it is on winner takes all system; one of the major weakness of the FPTP system, is that it leads to a significant discrepancy between the percentage of votes secured with the percentage of seats secured. In the parliamentary election of 2010 AL got 230 seats (77%) with 49% of the vote cast, whereas the BNP won 29 seats (9.7%) with 33% of vote cast; the third    placed JP secured 27 seats with just under    7% of the vote and the Jamaat got 2 seats with roughly 4.5% of the vote; so the voters are represented unequally. He has pointed out too some of the other serious flaws in the FPTP system including the ruling party's control of all the institutions responsible for ensuring governance which works for the benefit of the ruling party; the opposition hardly has scope to do anything worthwhile for the country; he links most of the ills of our body politics and governance to the FPTP system which has become an anachronism and rejected by most of the emerging democracies.
The deployment of the army would be essential given our political culture and confrontational politics leading to violence during the election.
It is hoped that such a national compact involving all political parties would be achieved paving the way for holding of a free and fair national election on the basis of the PR system and a strong ELF. This could then be the beginning of other crucial reforms to achieve qualitative changes in our democratic polity and governance.
Hopefully with a stable government, good governance and minimum national consensus on vital domestic, foreign policy and security issues we should be able to move forward and take fresh initiatives to break new grounds in our foreign policy and diplomacy. I will try to briefly outline some of the ideas and areas in this respect.
Relation with India is clearly the most important thrust of our foreign policy and diplomacy for obvious, geopolitical, strategic and other vital considerations; here our achievement seemed to be disappointing indeed. There is need for lessons learnt from failed diplomacy with India to resolve the pending issues and prepare the ground for moving into new and wider cooperative relationship with India.
When PM Sheikh Hasina visited India following the national election with a huge mandate from the people there were high expectations of a significant breakthrough on the resolution of the outstanding issues as well as forward movement on new areas of cooperation.
This was followed by a reciprocal visit by PM Manmohan Singh to Bangladesh. However, there was no meaningful breakthrough on the well-known unresolved issues with India.
What is called for is an analysis as to why Bangladesh diplomacy failed to persuade India to solve the unresolved issues which are vitally important for Bangladesh; this is all the more disappointing given the rare personal rapport between PM Sheikh Hasina with the three influential Indian Leaders including Sonia Gandhi, Pronab Mukherjee and PM Manmohan Singh and the historic ties between the AL and the Congress.
Briefly, it seems that Bangladesh surrendered its trump negotiating card in agreeing in undue haste and without a quid pro quo to give passage to India to the North East through the Bangladesh territory without getting practically nothing in return; ( the word 'transit' is not correct as this has to involve a third country); a combination of lack of firm political will and poor negotiating skill, among others, led to this diplomatic set back with India.
Moreover, for negotiations to be successful the outcome has to be win win situation for both the parties; there has to be a linkage; give and take forms the basis of any successful negotiations; unilateral concession is not the way of Diplomacy. There is also need for clear grasp and appreciation of what one is giving away and its strategic and other importance to the parties involved.
On diplomatic negotiations, apart from linkages and reciprocity, it is of cardinal importance to avoid over eagerness and to offer unacceptable concessions not even sought by the other party; our principle negotiators seem to have been guilty of the twin sins of diplomacy; while one of them said that Bangladesh was waiting for the past forty years or so to give 'transit to India', the other went to the extent of offering 'transit' free of
charges; one would have expected them to speak about our crucial need for equitable water-sharing, among others, for which Bangladesh has been waiting for all those years.
Sadly such a naive approach to the cold blooded world of diplomacy guarantees the failure of negotiation even before it starts.
One can sincerely hope that with lessons learnt from our inept diplomatic handling, the outstanding issues with India would be resolved through skillful negotiations.
Bangladesh diplomacy then, should move to new grounds with India. In this context, we should adopt two track diplomacy with Delhi by giving more attention to our relationship with West Bengal, its people and by establishing rapport with the chief minister Mamata Banerjee given the fact that the teesta water agreement could not be signed due to her objection; implementation of agreements on other vital issues would also require her support and that of the people of West Bengal ; this should not be difficult given the goodwill of the people and the intelligentsia of West Bengal for Bangladesh. Vigorous public diplomacy would considerably help; this is based on personal experience of diplomatic posting at Calcutta.
Bangladesh would also need to seek Delhi's cooperation to expand and strengthen our existing economic, trade, investment, cultural ties and people to people contact with the North East India.
The potential for Development of our collaboration for mutual benefit with the North East is huge; we need to maximise it. West Bengal and the North East should increasingly assume much more significant importance in our diplomacy in the wider context of Regional and sub-regional cooperation as well as bilateral relationship with India.
This needs to be followed by serious diplomatic initiative by Bangladesh for giving teeth to Saarc; public Diplomacy combined with conventional diplomacy including greater people to people exchanges involving abolition of visa; Regional and sub-regional collaboration in the areas of water, energy, connectivity, climate change, poverty eradication, trade, investment and development implementation of SAPTA would be required to concretize the vision of a South Asian Economic Union (SAEU).
Bangladesh diplomacy should be pro active and together with USA, China, India Pakistan, Afghanistan and other stakeholders work for the success of the ongoing dialogue with the Talibans to isolate the extremists and empower the moderates as democratic and tolerant Afghanistan prepares join other South Asian nations following the withdrawal of US and Nato forces from Afghanistan.
Bangladesh should move forward and take initiative for the creation of a nuclear free south Asia within the larger frame work of global non prolifilation of nuclear weapons. This would remove the danger of the nukes falling into the hands of the extremists and open up the prospect for the use of Nuclear Technology for peaceful purposes.

AFP
In our relationship with USA, the government has unnecessarily irked not only the USA Administration but also influential congress members particularly the women congress members by its bid to effectively rob Grameen of its autonomy and continued attempts to denigrate our Noble Laureate Prof. Yunus. Our national interest dictates that we use his extra ordinary international standing and clout to strengthen Bangladesh. This would significantly help restore the image of Bangladesh abroad and the relationship with our development partners. At a time when developed countries are increasingly embracing his concept of Social Business, Bangladesh should also try to seriously emulate it; this should assist Bangladesh's economic development and the huge unemployment problem.
We can also utilise the services of Prof. Yunus to resolve the problem of GSP with US, EC and for duty free access of Bangladeshi garments to the US markets, given the fact that the overwhelmingly majority of workers are poor Bangladeshi women.
On TICFA with USA, irrespective of the technicalities involved, we should be able to find a formulation which is acceptable to both the parties; perhaps we cannot meet the labour standards required right now but we should be able commit irrevocably to achieving the required standards within a reasonable time-frame; we should also ensure the safety of the garment and other workers against accidental fire and such hazards by marked improvements in the safety standards and the working conditions. It would be in our larger national interest to sign TICFA with USA without delay. This will significantly strengthen our bilateral diplomatic, economic, trade, investment and collaboration in other key areas crucial to Bangladesh's development.
The unresolved Arab Israeli conflict is giving fodder to extremism militancy and terrorism in all its forms and manifestations. President Obama, in his second term, is expected to take a stronger stand and initiative to convince both the Palestinians and the Israelis to achieve a negotiated settlement based on the two state solution. President Obama's move to appoint Chuck Hagel, known for his firmness with Israel when it comes to US national interest, as the defence advisor is a welcome development.
Bangladesh can help the process with active Diplomacy at the OIC for opening dialogue with Israel. This will strengthen President Obama's hand to find a peaceful and durable diplomatic solution to the Arab Israeli conflict.
Economic diplomacy has so far remained a theoretical exercise. We need to adopt the best practices of Japan, South- Korea and the Asean to put these into practice.
For Bangladesh's transition from a LDC to a middle-income Country it has to move from a largely agrarian economy to a manufacturing and service one like Malaysia and others; for this we have to adopt bold, innovative and unorthodox policies and practices.
In our domestic policy the government has to give full support to the private sector from the lessons learnt from Japan's development; Japan, among others, also gave top most priority to covert its relatively large population into an efficient, skilled, semi-skilled workforce with commendable work ethics. Japanese Banks gave loan to existing and potential entrepreneurs with almost zero interest rates. These are important factors for the emergence of Japan from a war ravaged economy to the second largest economy in the world.
The Japanese model was subsequently emulated but the Asian Tigers; the Asean. We have to seriously commit ourselves to emulate their best practices.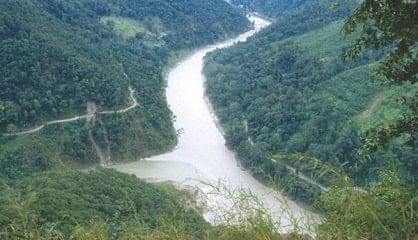 Star Archive
We have to move to maximise our advantages of a huge manpower by gradually moving away from our unacceptable dependence on export of mainly poor unskilled workers; to convert the population from one of problem to an asset through serious human resource development programme and vocational training of all types nationwide. We would then have a pool of not only cheap and abundant man power but importantly skilled and semi-skilled trained workforce; this would be Bangladesh's single most advantage to attract FDI at a time of soaring cost hiring of such workers due to worldwide glut of trained manpower.
Crucially this will save our poor unskilled workers including female workers abroad from exploitation, abuse and gross violation of Human Rights; it will not be too much to call it a modern day slavery; this has rendered a mockery of our independence and dignity; we have to get way from the borrowed pet slogan of viewing our population as a problem rather than an asset.
AFP
The negative consequences of undue  emphasis on population control is now being experienced by number of countries which from a surplus labor force country is increasingly becoming an importers of foreign workers as they move into manufacturing and developed economy. The current policy therefore, needs to be seriously reviewed in the context of our need, realities and commitment of Bangladesh to get out of the LDC status to a middle-income and developed economy.
Apart from cheap and trained manpower we would need to take other policy initiatives to attract FDI; these should include, relaxation of visas for prospective investors and tourists for 90 days without hassle at the airport; this will save them from bureaucratic delays in obtaining visas and encourage them to visit Bangladesh; reciprocity is a hackneyed term; an LDC with poor image abroad has to go out of the way to attract potential investors and tourists.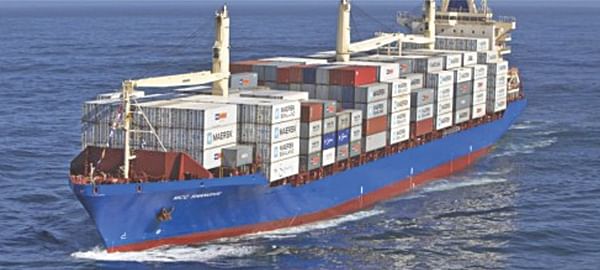 AFP
Apart from attractive investment policies and packages there is need for congenial environment for foreigners to live and move about freely without an irrational imposition of our socio-cultural and religious values on them; there should be, fine hotels, restaurants, modern movie halls, touristic sites, bars, night clubs, discos and casinos and other places of entertainments; foreigners will then want to visit Bangladesh and stay in comfort.
An essential hallmark of an independent country lies in its ability to defend itself; we need a first class highly professional defense force for this purpose to act as a bulwark against possible internal disorders, extremism and terrorism and to help the people during natural disasters.
At the same time we need to review and adopt The Doctrine Of Total Mobilisation Of The People to act as a deterrent; crucially, Diplomacy has to be backed by a credible force to be meaningful; this would strengthen our negotiating capacity on vital issues.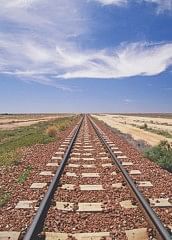 Star Archive
In the context of climate change diplomacy we would need to move to new grounds; for our diplomacy to be credible Internationally we have to act with greater seriousness and commitment nationally for preserving our ecology, forests, rivers, lakes, and hills etc from the grabbers and environmental polluters; at the International level our emphasis should not only be on getting larger chunk of financial allocations from the climate funds; importantly we need to seek green technology and Investments on renewal sources on energy including solar, wind, biomass, CNG, bio thermal power and hydro electricity etc. In the long run Investment on renewal energy and green technology will not only open new prospects for huge employment but save Bangladesh from impending disaster.
For Bangladesh's foreign policy and diplomacy to be successful in Breaking new grounds; it is of critical importance for Bangladesh to scrupulously avoid getting embroiled in disputes between and amongst countries or play one against the other; this would be an expensive hobby and the nation will have to pay dearly for it; we need to understand that there are cooperation and competition between and amongst the super, big and emerging powers including USA, EC, China, India, Russia and Japan; constraint of space will not permit an elaboration of this vital aspect and reality of contemporary International Relation; we should play a constructive role bilaterally and multilaterally to try to defuse tensions, resolve conflicts and work collectively for peace. Diplomacy can only operate if there is peace; war or conflict is, therefore, said to be the vanishing point of diplomacy.
The writer is a former UN Regional Administrator in Kosovo and Bangladesh Ambassador to Japan.
E-mail is- [email protected]