S$1b money-laundering case in Singapore: Foreigners' bail denied, charges added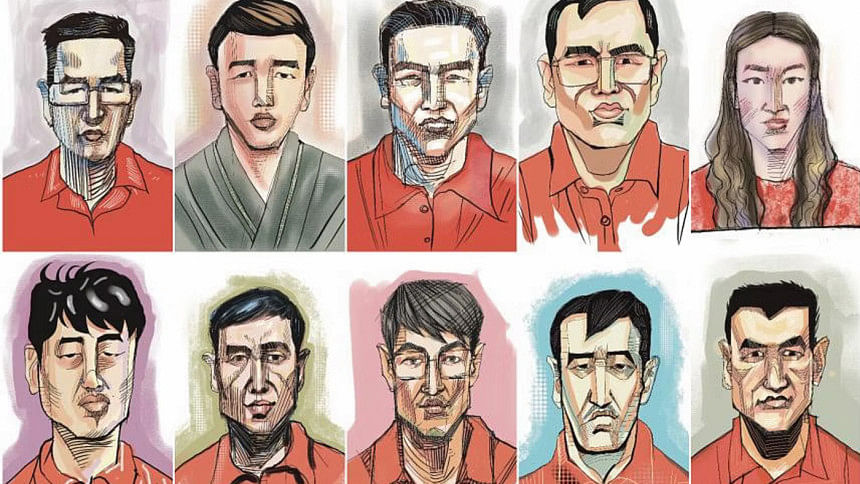 Ten foreigners accused of involvement in a major money laundering operation in Singapore were again remanded to custody on Wednesday, with new charges slapped on eight, as the city-state widens the net in one of its highest-profile crime cases.
Authorities seized assets of more than S$1 billion ($739.64 million) in simultaneous raids two weeks ago, from gold bars, designer handbags and fistfuls of jewellery to scores of properties and luxury cars, in a haul that shocked the wealthy nation known for low crime rates.
In a raid on August 15, 10 foreigners aged between 31 and 44 were arrested, from Cyprus, Cambodia, Dominica, China, Turkey and Vanuatu.
Police have tied the seizures to overseas organised crime, including scams, remote gambling in the Philippines and unlicensed moneylending in China.
All ten who appeared in court via video link on Wednesday were denied bail and remanded until September 6, with eight facing fresh charges.
These included having millions in bank accounts and safe deposit boxes, cryptocurrencies and cars as "benefits from criminal conduct".
Their lawyers sought bail but gave no indication of how the suspects would answer the money laundering accusations.
Prosecutors said the suspects were a flight risk if given bail, as they had overseas connections and assets, and could also collude to contaminate evidence.
In all, 105 properties, bank accounts with S$110 million, 50 vehicles, S$23 million in cash, hundreds of luxury handbags and watches, and jewellery and two gold bars were seized in the Aug. 15 raids at nine locations.
Eight more suspects are wanted and 12 are assisting in investigations, police have said.