Unable to bear "beatings over giving birth to girls", Indian woman in US dies by suicide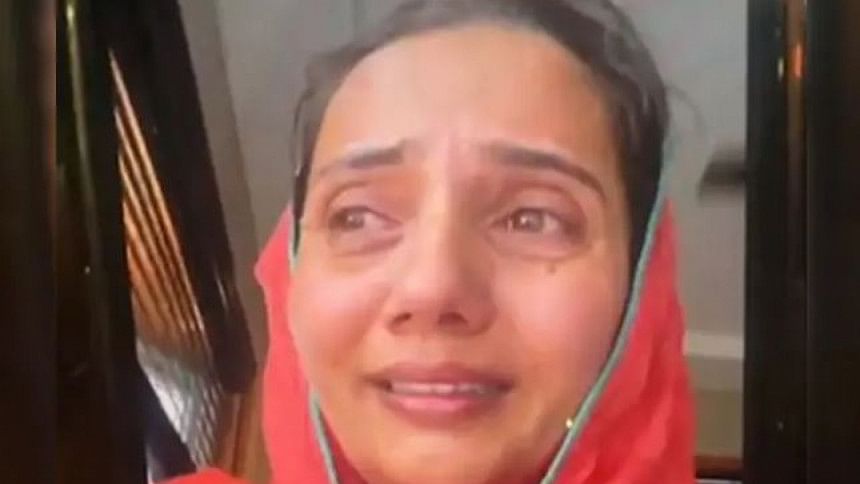 Citing years of abuse by her husband "for giving birth to girls", an Indian woman died by suicide in New York, detailing her ordeal in a video, according to NDTV.
"I tolerated all of it, hoping that he will mend his ways one day," Mandeep Kaur (30) says in the video that has since gone viral.
"It's been eight years; I cannot take daily beatings now," said the mother of two girls – aged 6 and 4, NDTV reported today.
Speaking in Punjabi, Mandeep accuses her husband and in-laws of "forcing" her to take her own life.
She died on August 4, her family in Uttar Pradesh told NDTV.
Mandeep's father Jaspal Singh filed a case of suicide abetment with local police station in UP against her husband, who's in the US, and his parents, who live in India.
"We want our granddaughters to be safe now. They're still with their father," Mandeep's father said.
The Indian consulate in New York has promised help, the report said.
Quoting family, the report said Mandeep and Ranjodhbeer Singh Sandhu's marriage was arranged in 2015. The husband was already working in the US as a trucker, and she joined him three years later.
Her family in Bijnor said they had hoped the abuse would end someday. "We intervened once, and even went to the police in New York with a video of him beating her," the father said. "But she told us to step back and reconciled with him. She said she was worried about the future of her daughters."
Now the family has sought the government's help to bring her body to India, NDTV said.
Several videos on her abuse have gone viral, including one in which the daughters are heard screaming: "Papa, don't hit mom." In another, recorded in a security camera inside the house, Mandeep tries to stand up for herself: "I refuse to take it anymore". But he beats her until she gasps out an apology. NDTV could not independently verify these videos, some of which she sent to her family.
She also alleged that her husband had extramarital affairs.
The incident sparked angry reactions online and offline. Protesters in USA demanding justice for her, gathered outside her home in New York's Richmond Hill. Some activists from Punjab went and met her family in Bijnor too.
On Twitter, Facebook and Instagram, people from different countries – Sikh and Punjabi diaspora, in particular – used the hashtag #JusticeForMandeep.