India-Bangladesh pipeline: energy transport likely to start by Feb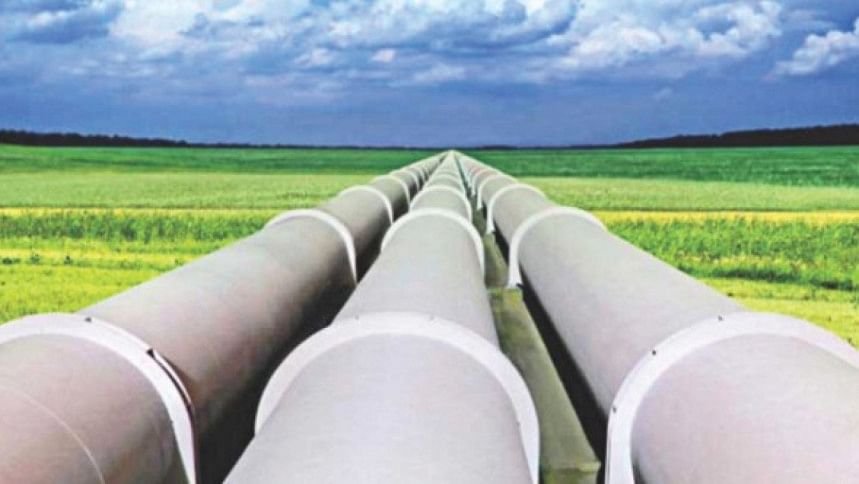 The much-awaited 130-km India-Bangladesh Friendship Pipeline (IBFPL) for cross-border transportation of energy is likely to start by February, Indian officials were quoted as saying.
The Rs 337.08 crore pipeline will carry fuel from state-owned Numaligarh Refinery Ltd's (NRL) marketing terminal at Siliguri in West Bengal to the Parbatipur depot of Bangladesh Petroleum Corporation (BPC).
The mechanical work of the bilateral project, being funded by India, was completed on December 12 last year, a senior official of NRL told PTI on condition of anonymity, reports our New Delhi correspondent.
The ground-breaking ceremony for the 130-km IBFPL was held in September 2018 in the presence of prime ministers of Bangladesh and India through video conferencing.
"The project is in a true sense an engineering marvel. We faced lots of hurdles but with mutual cooperation and technological understanding between the two countries, this international project will see the light of the day," another senior executive of the refinery said.
The pipeline project has been successfully implemented because of the true friendship between India and Bangladesh, and it will remain as a testimony of best relationship between them, the official added.
It was in 2017 that Indian Prime Minister Narendra Modi and his Bangladesh counterpart Sheikh Hasina agreed to finance this pipeline with a capacity of one million metric tonne per annum (MMTPA).
The total project cost for construction of the IBFPL is Rs 377.08 crore. Out of this, NRL's investment is Rs 91.84 crore for the India portion of the pipeline, while the remaining Rs 285.24 crore for Bangladesh portion is being funded by the Indian government as grant-in-aid.
According to a recent report, prepared by Assam legislative assembly on the visit of a delegation of the legislators to the neighbouring country, Bangladesh will start importing gas and oil from NRL later this year.
NRL and BPC had in April 2017 inked a long-term agreement for selling high speed diesel from India to Bangladesh through the pipeline. In October of the same year, NRL signed another 15-year agreement with BPC for export of gas oil (diesel) to Bangladesh.
The Indian government's Oil India Ltd has majority 69.63 per cent stake in NRL while the Assam state government and Engineers India Ltd have 26 per cent and 4.37 percent holding respectively.