Bill to preserve 33% seats for women placed in Indian Lok Sabha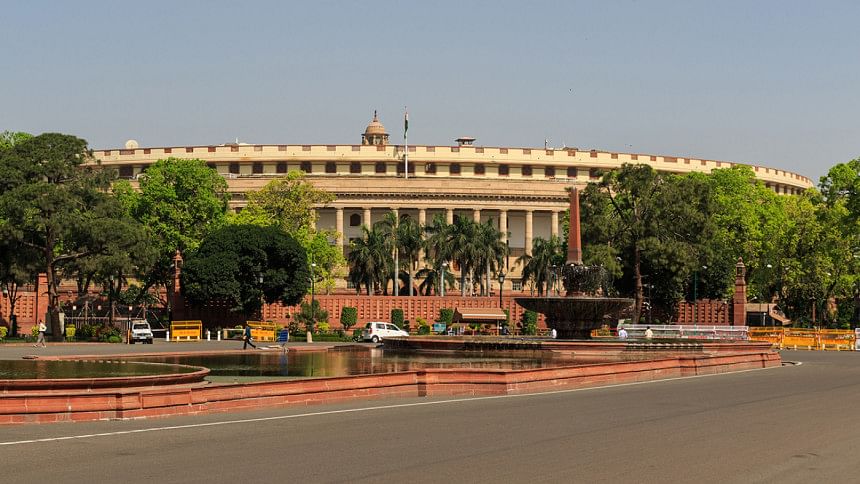 A landmark parliamentary bill providing for reservation of 33 percent of seats for women in Lok Sabha and state legislative assemblies across India was tabled in Lok Sabha, the lower House of parliament, today.
The bill was introduced as the 128th Constitutional Amendment Bill by Indian Law Minister Arjun Ram Meghwal, reports our New Delhi correspondent.
Speaking in the Rajya Sabha today, Prime Minister Narendra Modi said the long-pending bill, also known as Women's Reservation Bill, would "pave the way for women's empowerment."
He also talked about the history of the women's reservation bill and attempts by various governments in the past to introduce it in parliament.
As per the 128th Amendment Bill, one-third of the total number of seats in the Lok Sabha will be reserved for women in a bid to ensure greater representation of women in the national legislature.
The bill specifies that the provisions related to the reservation of seats for women in the Lok Sabha, State Assemblies, and the Delhi Assembly will come into effect after a delimitation exercise is conducted.
It allows for the rotation of reserved seats for women in the Lok Sabha, and state legislative assemblies, after each subsequent delimitation exercise, as determined by parliament.
Since the bill has the backing of the main opposition Congress party, it is set to be smoothly passed in the Lok Sabha in the next few days.
A bill providing 33 percent quota for women was passed in the Rajya Sabha, the upper house of parliament, in 2008 after, the Manmohan Singh-led United Progressive Alliance government had tabled it. The bill was passed by 186-1 votes on March 9, 2010.
However, the 2008 bill was never taken up for consideration in the Lok Sabha and lapsed with the dissolution of the 15th Lok Sabha. At that time, regional parties Samajwadi Party, Rashtriya Janata Dal, and Janata Dal were the most vocal opponents of women's reservation in legislatures. They had demanded 33 percent reservation for backward groups within the 33 percent quota for women.
India already has a law enacted under Congress rule earlier mandating all state governments to reserve one-third of the seats for women in Panchayati Raj institutions and one-third of the offices of the chairperson at all levels of the Panchayati Raj Institutions and in urban local bodies, respectively. Within this quota, one-third are reserved for Scheduled Caste/Scheduled Tribe women.