Anisur Rahman Milon: From TV to films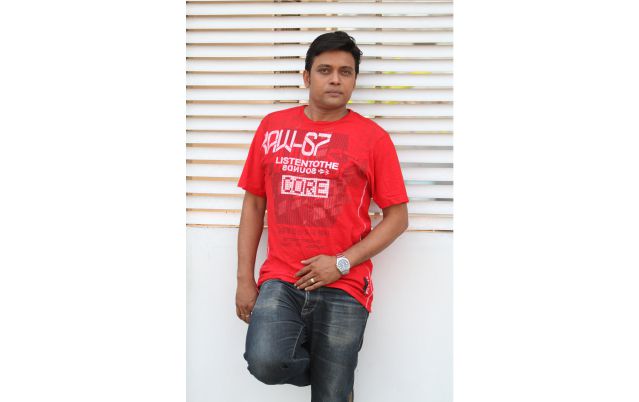 Anisur Rahman Milon, a popular face in TV dramas, has also recently performed for the silver screen, and tried his hand at direction as well. His new movie "Dehorokkhi" was released in cinema halls across the country on April 12.
Milon shared his film experience and aspirations with The Daily Star.
What is the film "Dehorokkhi" about?
Milon: It mainly belongs to the action-romance genre. Iftekhar Chowdhury directed the movie. A couple of years back, I had a talk with the director about the plot. It was then that he shared his plans on making a new film. I feel that the story is strong enough to draw crowds to the halls.
Tell us about your role in the film.
Milon: I play an anti-hero. I've always preferred such characters, as an anti- hero doesn't necessarily mean that he is the villain. The plot of the film zooms in on him.
Who else is in the cast?
Milon: Kazi Maruf plays the hero in the film, while Bobby plays the heroine. Other actors include Kazi Hayat and Prabir Mitra.
What are the differences in acting for theatre, films and TV dramas?
Milon: I've worked in all three mediums, and I feel that each has its unique process. You have to deliver the dialogues in different ways for films, theatre and TV dramas.
What other new films have you worked in?
Milon: I finished shooting for a film named "Pora Mon", where I play a police officer fighting crime. I've also acted in a film called "Shuachan Pakhi".
What are your goals involving films?
Milon: I want to work in films that will be recognised by critics -- both at home and abroad. I worked in the film "The Last Thakur" a couple of years back, which was released in the UK. I went there when the movie was released and received a lot of praise. I'm also set to work with a French director, in a film called "Jol Manob". It will be shot in Bangladesh and released across Europe. I want to do more movies like these.
You've also emerged as a director?
Milon: I made a TV commercial a few months ago for Teletalk. I had much positive feedback for my work.