Bazlur Rahman's anniversary of birth today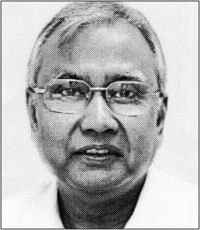 Today is the 68th birth anniversary of renowned journalist Bazlur Rahman, former editor of the daily Sangbad.
He also made significant contribution to various movements of the country, including the liberation war, student movement of 1962, six-point movement of 1966 and mass upsurge of 1969.
On the occasion, Bazlur Rahman Foundation has drawn up a series of programmes.
The foundation will place wreaths at his grave at Mirpur Martyred Intellectual Graveyard at 9:00am. Besides, a discussion and cultural function will be held at Kachi kanchar Mela auditorium in the city at 6:00pm, says a press release.