Madonna's love letters, tapes in NY auction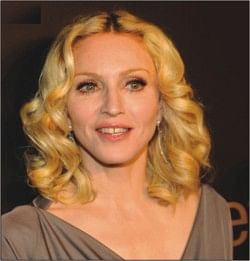 Madonna's love letters and erotic answering machine messages to an ex-boyfriend are up for sale in New York City.
The Material Girl's material is among nearly 500 personal celebrity items including Jimi Hendrix's $1 performance contract and Muhammad Ali's training robe being offered in an online auction ending August 5.
The Gotta Have It! auction house says the 1965 contract between Hendrix and PPX Enterprises is believed to be his first.
Ali trained in the terry cloth robe for his third fight against Ken Norton in 1976 at Yankee Stadium. Ali won.
Madonna faxed love letters to her then-boyfriend Jim Albright and left messages on his answering machine in the early 1990s. The messages are on two micro-cassette tapes estimated to sell for up to $40,000.
The items belong to 150 consigners including collectors.