Nazrul Institute celebrates the Poet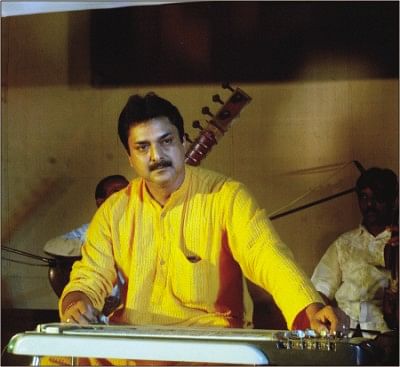 To celebrate the 110th birth anniversary of National Poet Kazi Nazrul Islam, Nazrul Institute organised weeklong special programmes from May 22. The events included children's competitions on recitation, Nazrul songs and painting.
On the final day, Nazrul Institute held a discussion and cultural programme at the National Museum. Professor Mustafa Nurul Islam was the chief guest. Professor Karunamoy Goswami, Nazrul exponent Asadul Haq, Khilkhil Kazi, granddaughter of Kazi Nazrul Islam and others spoke at the event. The cultural programme featured group performances, poetry recitation, dance performances and solo rendition of Nazrul songs by leading Nazrul singers. A major attraction of the event was a performance by Kazi Arindam, grandson of the poet, who attended the programme from Kolkata. Arindam presented Nazrul numbers -- "Aruno kanti kego jogi bhikhari" and "Ami chirotorey durey chole jabo tobu," on guitar.