Emirates upbeat on Bangladesh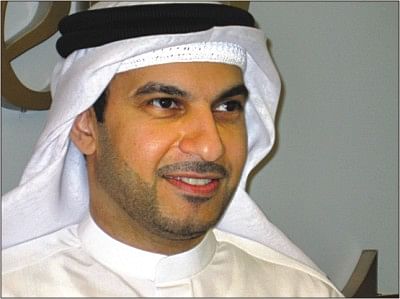 Emirates still enjoys growth in operating flights from Bangladesh, despite a dip in traffic flow being faced by several local and foreign carriers, as recession hurts overseas jobs for migrant workers and, also corporate travels, a senior official of the airline said.
"Bangladesh is one of the prime network for us. It is still on the growth path and our average load factor remains above 80 percent despite the economic meltdown. It's encouraging," said Majid Al Mualla, Emirates' vice president commercial operations for West Asia and Indian Ocean region.
His comment could be a testament to the airline's recent adding of three more flights from Dhaka -- from 14 weekly flights to 17 flights a week since February this year.
"We have added three now flights from Bangladesh and are actively considering to increase frequencies," he told recently a media delegation from Bangladesh in Dubai. Emirates was keen earlier to operate 21 flights a week.
Its Area Manager for Bangladesh Hanif Zakaria and its Media Relations Manager Radhika Markan were present during the press meet.
Mualla however declined to provide any information on Emirates' share in Bangladesh aviation market, or the figure of its annual turnover it achieves by operating from Dhaka.
Bangladesh is not the only destination where the largest Middle Eastern carrier Emirates plans to raise its capacity further. It also considers expansion to other destinations despite the financial gloom and fall in travel, which forces many airlines to slash capacities.
"We had SARS, 9/11, but we overcame that all. We hope to overcome the crisis while keeping our focus on growth," Mualla said, adding that Emirates takes every crisis in a positive manner and always tries to turn them into opportunity.
"If you want any business success, you will have to focus on long term. Recession affects everyone. But it will not continue for long," he said.
The carrier, flying to more than 100 destinations and over 60 countries, wants to open two new routes--- Angola and Durban as part of its expansion plan this year. It opened three new routes in 2008.
Mualla said one of the major challenges to grow is the shortage of aircraft. "We are hopeful to receive more aircraft in coming months and it will allow us to focus on growth," he said.
Operation to more than 100 destinations also gives leverage to Emirates, an entity of Government of Dubai, not only to carry Middle East bound migrant workers from Bangladesh but also to attract business travellers, immigrants and holidaymakers to Dubai and beyond such as Europe.
The carrier flew with 21.2 million passengers, including the ones it carried from Bangladesh, across its network in the financial year 2007-08, while the number was 17.5 million passengers a year ago, according to the official.
Now traffic from Bangladesh shows a downturn as demands for migrant workers slump. In the January-March period of the year 2009, the outflow of migrants plunged 38 percent to 1,37,433 from 222,898 a year ago.
Mualla however believed that it would not hurt the carrier. "You always find some places in the world where recruitment will continue. If one market closes, other markets open up," he said, referring to the contraction of labour demand in some Middle Eastern countries and opening of new markets for Bangladesh workers in countries, such as Libya.
"I don't see any possibility of a drop in passengers from Bangladesh in future," he said, pointing to Emirates' tapping of Bangladeshi migrant workers movement to Libya,
When his attention was drawn to the recent launch of a budget carrier Flydubai, Mualla said that it would not affect them. The new sister company is expected to takeoff from June.
"It operates in a different segment of the market compared with legacy. It will not affect us. You see our growth last year and we are hopeful to registrar such a growth this year," said the official of Emirates, which has recorded 20 percent annual growth on an average since its inception in 1985.
In the first six months ending September 30, 2008, Emirates' net profit fell from the same months the previous year. But the carrier expects a robust second half of FY 2008-09, which started from the month of April.