Single-episode play Bodhodoy on ATN Bangla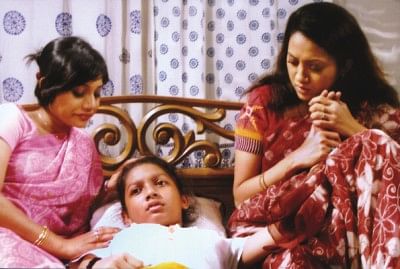 Single-episode TV play, "Bodhodoy," will be aired tonight on ATN Bangla at 8:45pm. Written by Lipi Monwar, the play has been directed by Chayanika Chowdhury.
The story follows a doctor engaged in dubious practices. He rarely visits patients in the hospital he works for. Instead, he is keen on treating patients at his government-allotted residence. One day, an individual comes to him with an unidentified disease. After thoroughly checking him, the doctor realises that he has the same symptoms the patient is experiencing. The patient too, is a corrupt officer.
Azizul Hakim, Azad Abul Kalam, Tarin, Nirob and Nova play the central characters.