'Urgent need' for end to Lanka crisis: UN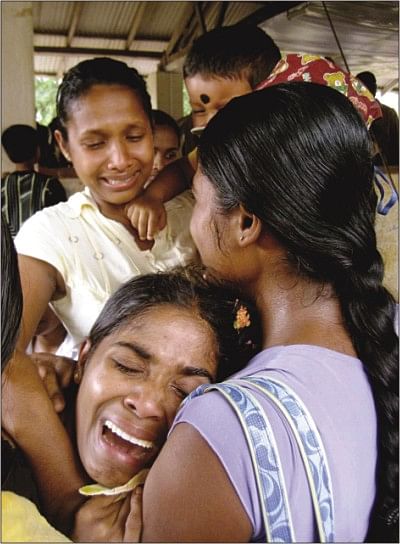 UN Secretary General Ban Ki-moon restated his concern Monday about continued hostilities between rebel and government forces in Sri Lanka, and called for a peaceful resolution to the conflict.
"The UN deplores the increasing casualties among civilians trapped in the intense fighting between the government and the LTTE (Liberation Tigers of Tamil Eelam) over the last several days," Ban told reporters.
The global community "would strongly support a suspension of fighting for the purpose of allowing safe passage of the civilian population trying to flee the conflict," he added.
The island's military rejected Tamil calls for a truce Monday, as rebel forces remained cornered northeast of the island.
The rebels said the global actors such as the United Nations, United States, the European Union and Japan must pressure the Sri Lankan government to accepting a ceasefire.