'Prevention of corruption will be more effective than prosecution'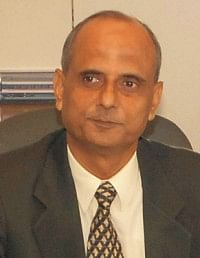 The Anti-Corruption Commission Chairman Lt. Gen. (Retd.) Hasan Mashhud Chowdhury was born on September 9, 1948. Mashhud was commissioned in the Pakistan Army (infantry) in 1969 and joined Bangladesh Army in 1974. He graduated from defense services command and Staff College in 1979. He served as commandant; school of infantry and tactics, defense services command and Staff College, and National Defense College. He is also a graduate of the US Army War College, class of 1992. He attended training courses at Naval post-graduate school, Monterrey, California and Asia Pacific Center for Security Studies in Hawaii in US. He completed a master degree from Shippensburg University in Pennsylvania, US. He commanded the Bangladesh Military Contingent in Saudi Arabia during operation Desert Shield/ Desert Storm in 1990-1991. He was the chief of general staff during 1997-2000. He served as Bangladesh's Ambassador to the UAE in 2001-2002. He was the chief of staff, Bangladesh Army during 2002-2005. Since retirement from the army Hasan Mashhud Chowdhury served as adviser, Group-4, Bangladesh, and adviser of the caretaker government in 2006. He was appointed as ACC chairman in February 2007. Emran Hossain took the interview.
Q: People saw an unprecedented anti-corruption drive against many bigwigs in the last two years. Many have been convicted, many are being tried and many others are absconding. But what are the basic changes you think the drive has brought in the corruption scenario in the country?
It would be necessary to confirm the changes in the corruption scenario through a survey or other acceptable method. An individual's perception may be wrong for many reasons. However, I believe there is a general perception that for the first time it was made clear that one may be held accountable for one's misdeeds.
Q: If we take this year's corruption perception index (CPI) of Transparency International into account, what will be your comment?
There is an improvement as regards the position and the index. But this is not a significant achievement. Nevertheless, it was better than last year. There is a danger of slipping back if we do not continue our efforts to improve further. One should also remember that the stigma of corruption is sticky. So it is not very easy to obtain recognition of one's anti-corruption efforts. We should also agree that sector wise corruption at lower levels persists, as revealed in another TIB survey. So fighting only "grand corruption" does not make an impression on the common people. Tackling "petty corruption" is, therefore, also very important. The ACC is fully aware of this and is trying to engage corruption on both fronts. Since February 2007, more than 1100 cases have been filed by the ACC and the bulk of them relates to petty corruption. But, as the media usually focuses on the "big" stories, the matter of petty corruption remains somewhat ignored.
Q. How much impact could the ACC make on the corruption scenario in Bangladesh?
One of the major thrusts of the campaign was against people who had amassed wealth by illegal means. But we all know amassing wealth is not the only manifestation of corruption. So, much more is yet to be done to deal with all types of corrupt practices. We are now paying attention to institutional corruption. Recently we had fruitful meetings with officials of various ministries. We intend to follow these up with further interaction to agree on some "doable" propositions. Then, we shall pursue these together to cut down corruption in the administration.
Q. Peoples' sufferings from petty corruption have increased, and did not subside though the task force conducted massive drives in some sectors such as Titas gas. How do you explain this?
The reason for this is that the drives have not been sustained over a longer period. Moreover, the culprits could not be punished within a reasonable time frame due to the lengthy legal process. Therefore, the expected deterrence could not be created. I believe that till the inherent scope of corruption in such organisations is not removed and accountability is not established, people will continue to indulge in day-to-day corruption. Another aspect of the issue is public demand for transparency, which could be created by motivation and awareness programs. Petty corruption in the service sectors can be effectively reduced, if not eliminated, by making the common mass vocal against the corrupt elements. This is difficult but not impossible to achieve.
Q. The chairman of the Truth and Accountability Commission Justice Habibur Rahman Khan has observed that the administrative system is not working in Bangladesh and needs reform to check corruption. Do you agree with him?
This a very valid observation, and every conscious citizen of Bangladesh will agree with the chairman. Corruption can be effectively curtailed by reducing the scope of direct contact between officials and service receivers. E-governance, close monitoring, doing away with archaic rules and regulations, decentralization, as well as a highly visible reward and punishment system, will inevitably lead to curbing corruption. But we should also admit that this is a long "wish list" which will take time to come true.
Q. Many people think the anti-graft drive against individuals was discriminatory. The list of the suspected persons did not include many of those whom people consider to be corrupt. How do you view the criticism?
The lists provided initial leads only. They did not compel us to automatically consider the listed persons as corrupt. Our inquiry and investigation process led us to decide whether cases were to be filed or not. We also did not confine our actions to the listed persons only. Different agencies helped us to launch the campaign in a firm manner. But in many cases the ACC went beyond the lists. That is why the total number of cases is so high.
Q. You took over the office in February last year amidst widespread expectation of the people about the anti-corruption drive. You were also very much optimistic about your plan. Do you think you could meet peoples' or your expectation within the time you had?
The expectation was indeed very high and, therefore, there seems to be a feeling of being let down. I would not deny that we could not achieve all that we thought was possible. I need not give the reasons, which to my mind are by now obvious. I can only affirm that there was no dearth of sincere effort and urge on our part to do the best.
Q. To be more specific, are you satisfied with the progress of the campaign?
The answer is "no." I only wish our efforts were not frustrated by the later developments which were beyond our control.
Q. What will the ACC do if the next political government wants to cancel the cases filed against leaders in the government?
The ACC will endeavour to maintain a working relationship with all future governments so that it is not hindered in performing its duties.
Q. Will ACC pursue the cases against persons who will be in the next government?
Inshallah, the ACC will not hesitate for a moment to do so.
Q. If the government continues to pursue in this regard what will be the role of ACC? Do you think the ACC will be able to function independently in the future?
You cannot be independent by screaming that you are independent. In a sovereign state you cannot have ten independent organisations. I think here the term should be considered in a relative manner. As long as the ACC can function without interference its independence will be ensured. But it will have to depend on the government for enacting or amending its rules and for its budget.
Q. Do you think it will be possible to continue with the anti-corruption campaign the same way it was conducted in the last two years after an elected government assumes power?
It may not be possible to do so. The campaign must be able to adjust to the ground realities, but must not loss sight of its objective. The major factor in this regard will be the political will of the future governments. Given such will, the ACC will go all out to fight and win the war against corruption. If, unfortunately, the government decides otherwise then the ACC will have to chalk out its own plan to do its best under the prevailing circumstances.
Q. Do you think ACC should take some measures now to avoid such an unfortunate situation?
I don't think we should assume the worst at this stage. There will ample scope to discuss things and agree on a mutually acceptable way. However, I would expect only consultation but not corruption.
Q. But how do you define a "working relationship," and how will you ensure it if the government does not have the political will?
To me the working relationship means a situation where the full back up may be absent, but there is no interference either. As long as the ACC does not become an ineffective organisation, we shall continue to function. I am confident that the government will appreciate the benefits of allowing ACC to perform well. However, I think keeping the ACC alive only for having such an organisation will not be worth it. I am sure one would like to take one's own decision if things come to such a pass.
Q. The National Coordination Committee (NCC) and the task forces had significant contribution in the anti-corruption drive, especially in investigation of the corruption. Do you think you will need the same assistance in future? If the NCC is dissolved, will it hamper ACC activities in any way?
I think a stage has been reached where the ACC should stand on its own. We deeply appreciate the support from the NCC and the task forces, but we believe that the ACC will not need such close collaboration in the future. The ACC act permits seeking and obtaining support from other government agencies. So, we may leave it for the future. I am confident that ACC activities will not be hampered if the NCC is dissolved.
Q. Now there is a demand from the political arena to allow graft convicts (by the trial court) to take part in the election until the Supreme Court decides on the matter. Do you think the government should restrict graft convicts under EPR from taking part in the election, or allow them until the Supreme Court's verdict? What should be the measures to refrain corrupt people from participating in polls? I ask you, an expert of the anti-corruption drive, should convicted persons be barred?
I should not be the person to decide this issue. There are other agencies to deal with this matter. However, any decision in this regard must be legally correct.
Q. The ACC could not bring charges of ill-gotten wealth against some high profile graft accused as they had whitened black money during different political governments. Don't you think the money whitening provision encourages the graft accused? What do you think should be taken as a measure to tackle such issues in future?
This again does not fall within the purview of the ACC. But it is correct that we could not bring charges against many wrongdoers because of such provisions. This might have led to increased revenue collection, but one cannot ignore the ethical aspect of the issue.
Q. Many corruption suspects allegedly laundered ill-gotten money over the years. ACC has found evidence in some cases but could not make much development in recovering the money or digging into how the money was laundered. What should be done to dig into cases of money laundering? Should the government formulate a new law or bring changes in the existing one?
We are still learning the ropes regarding money-laundering. Inshallah we shall have some success in this regard in the near future. The laws have been amended though they may need further fine lining.
Q. You traveled across the country and formed corruption prevention committees (CPC). How effectively are the committees working currently, and how far will the committees be functional once a political government takes over? What do you think?
Prevention of corruption will be more effective than prosecution. So, the ACC would like to initiate a social movement against corruption. The CPC's would be the medium in this regard. This will take time, but it will be the better option.