Nokia opens retail stores in Bangladesh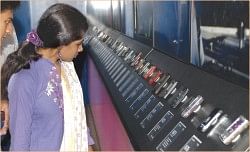 Ever had a feeling of uncertainty when purchasing a Nokia set from a mobile store in Bangladesh? There's always that accompanying question mark as to whether the set, its parts or warranty papers are truly genuine and authentic or not.
Moreover, the salesperson may not be well-trained enough about all features that your selected set may have. Therefore, the only way you can experience all its features is after you buy it and operate it yourself, by when it may be too late to change your mind.
Well, Nokia lovers, there's news for you. To give justice to their slogan - "Connecting People" and to make the whole consumer experience fun, easy and informative, Nokia has launched four of its very own retail stores last month in Bashundhara City, Dhanmondi, Uttara and Motijheel. The main objective of this step is to communicate with its consumers more effectively and to provide them with first hand experience of various Nokia products.
Now, consumers can get expert advice from well-trained salespersons on any Nokia product. Furthermore, the customer has the opportunity to explore all the features of their Nokia set through live demonstrations by skilled and knowledgeable personnel.
Keeping with the designs of Nokia Stores around the world, these stores also offer a wide range of Nokia devices and accessories with authenticity. So, now, you can finally breathe a sigh of relief. The days of the question mark are over.