New secy gen of Int'l Jute Study Group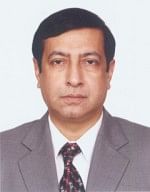 Sudripta Roy joined the International Jute Study Group (IJSG) as its secretary general on Thursday, says a press release.
Prior to joining IJSG, which is headquartered in Dhaka, he was working as the joint secretary to the Government of India in the Ministry of Textiles. As an Indian national, Sudripta has put in some 29 years in his country's civil service.
Sudripta's active role in creating 'The Jute Board' in India has contributed tremendously in the revival of that country's jute sector, the release adds.
He will be serving this new office for the next three years.