Obituary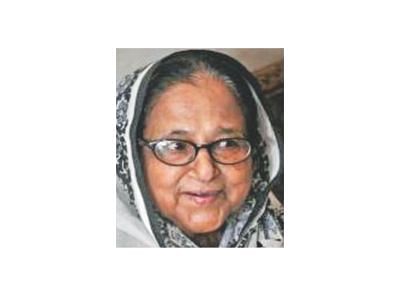 Nurjahan Seraji, widow of martyred intellectual and journalist Serajuddin Hossain, passed away at a hospital in the capital early yesterday. She was 73.
She left behind her eight sons, a host of relatives and well-wishers to mourn her death.
She was buried at Martyred Intellectuals' Graveyard in Mirpur after a namaz-e-janaza at Baitus Salam mosque at Mohammadpur following Juma prayers .
Prime Minister Sheikh Hasina expressed deep shock at the death of Nurjahan. She prayed for her eternal peace and conveyed sympathy to the bereaved family.
Several organisations and dignitaries also expressed shock at her death.
The qulkhwani of Nurjahan will be held at her Mohammadpur residence on December 24 after Maghrib prayers.
Serajuddin Hossain, former executive and news editor of the daily Ittefaq, was among the intellectuals who were killed during the Liberation War.
On December 10, 1971, the Pakistani occupation army and their collaborators, Razakar and Al-Badr, abducted him from his Chamelibagh house in the capital and he never returned.