A reward for Yusuf
Former int'l to coach national team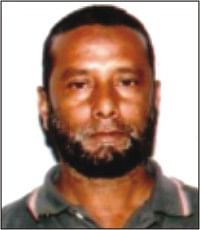 Abu Yusuf will coach the national football team in the two coming international tournaments, the Bangladesh Football Federation (BFF) confirmed yesterday.
The former national centre-back, who has the experience of guiding age-group national teams at under -17, -19 and -23 levels, will be given a contract today to serve for the AFC Challenge Cup and the SAFF Championship.
Yusuf, who had the charge of the national boys back in 1998 for a friendly tournament in Qatar, succeeds Indian coach Syed Nayeeumiddin who was originally recruited by the BFF for the SAFF soccer.
Nayeemuddin was let go by the BFF in October after the regional event was deferred.
It would be the first time Bangladesh will compete in the South Asian football extravaganza under a local man after playing the first four editions under foreign coaches -- Otto Pfister (Kathmandu, 1997), Samir Shakir (Goa, 1999), George Kottan (Dhaka 2003) and Diego Cruciani (2005, Karachi).
Everyone believes it was recognition for a coach whose match reading is perhaps the best in the country and who has done hard work for many years.
"There are many reasons that everyone relies on foreign coaches. May be the authority feels safe with them. I am happy that I have got this chance," said Yusuf, who has coached all the big teams like Mohammedan, Abahani and Muktijoddha with success but every time was shown the door midway through a campaign.
"Yes, it's a sort of challenge but I don't have a magic wand to change everything overnight. Still I believe that it's possible to get success at this level," he hoped.
Yusuf, who fell out with Muktijoddha officials during last year's inaugural professional league, took charge of Senior Division side Victoria this year and once again proved his guile by taking the team to the second place at the end of the first leg.
"I feel there is still enough time to prepare for the SAFF Championship, provided I get help of all the quarters," he added.
With less than three months to go for the SAFF Championship in Sri Lanka and Maldives, Yusuf will have to start training pronto.
"A lot will also depend on the conditions of the players because they would be coming after the off-season. It would be better if we pick up a small squad for starter," said the former international who wants to pick his lot.
"I would like to pick my team because if I fail, I will have to shoulder all the responsibilities. However, sometimes other eyes are helpful because a coach might miss someone.
"Its true we have limited facilities but I want to squeeze the maximum practice out of it because the AFC Challenge Cup is a tough tournament for us."
Bangladesh are pitted against hosts Kyrgyzstan, Laos and Afghanistan in the Challenge Cup qualifiers to be held from May 5-10 and face Sri Lanka, Afghanistan and Bhutan in the group stages of SAFF soccer in Colombo from June 3-14.
When asked whether he would consider recently retired players or those who chose not to play under past coaches, Yusuf said he would go for the best team.
"I mean not those players who were at their peak two years ago. I will pick those who are in form and fitness now."