Myanmar enacts investment law as World Bank returns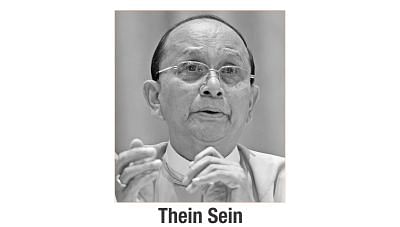 Myanmar's leader yesterday signed into law an eagerly awaited foreign investment bill, while the World Bank pledged to resume aid to the country as it emerges from decades of military rule.
Global corporate giants from Coca-Cola to Visa are lining up to enter the impoverished but resource-rich nation, as Western nations roll back sanctions against the one-time pariah state.
The World Bank announced it would inject $245 million of aid into Myanmar, resuming assistance after a quarter-century absence.
The Washington-based institution closed its Yangon office in 1987 and ceased new lending after the then-ruling junta stopped making payments on debts worth hundreds of millions of dollars from previous aid programmes.
A business-friendly version of the bill was approved by parliament on Thursday, after Thein Sein sent back an earlier draft to lawmakers amid concerns that it was too protectionist.
An earlier limit of 50 percent for a foreign investor's stake in a joint venture has been dropped, and the new version allows the investment ratio to be decided by the foreign and local partners, MPs said.