Korean films at National Museum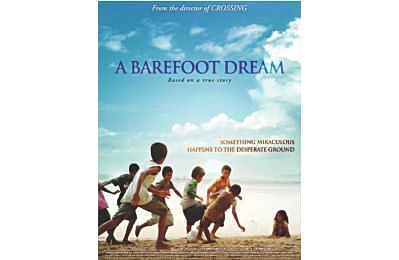 The Embassy of the Republic of Korea in Dhaka is holding a festival featuring Korean films at the Main Auditorium, National Museum in Dhaka. The festival began on October 14 with an aim to promote Korean culture and language in Bangladesh.
The films to be screened include "Le Grande Chef", "A Barefoot Dream", "Arrest King Pacemaker", "Papa" and "A Reason to Live".
Among the films, the 2007 production "Le Grande Chef" is much acclaimed. It is based on a popular comic book by Huh Young-man. The film tells the story of two chefs competing for the title of heir to the last Royal Chef of the Joseon dynasty.
"A Barefoot Dream" is another popular film, which is based on a true story about a former soccer player who heads to East Timor, looking for opportunities. One day, he sees a group of street kids playing ball bare feet. So he opens a sports equipment store but the kids cannot afford those fancy shoes or jerseys. Ultimately he decides to teach the kids how to play football.
Everyday three films will be screened at 11am, 2:30 pm and 6 pm. The festival will continue till October 19. No show on Thursday. The festival is open to all.