Babita at Monihar movie theatre after two decades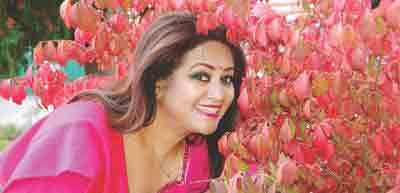 Renowned actress Babita set off for her village in Jessore the day after Eid. Initially her plan was to spend the time with her near and dear ones. But she was in for a surprise when her relatives coaxed her to join them to view
"Khodar Porey Ma", a movie in which Babita starred as the protagonist. The movie was released this Eid.
Babita complied but with a rider that it be kept a secret. So ultimately Babita along with her entourage of over 30 relatives went to Monihar cinema hall to watch the movie. Interestingly the theatre was to be closed for good, but was renovated for the release of the film "Khodar Porey Ma".
An elated Babita, in a burkah (veil), enjoyed the movie along with others in the packed hall. According to Babita, the last movie she (along with her sisters Suchanda and Champa) watched at Monihar was Shibly Sadik's "Teen Konya" in 1986. After two decades she came back to the theatre in Jessore. Shakib Khan plays the male lead, co-starring Shahara, in the film which features Babita as the mother.