Syrian PM defects, joins 'revolution'
Govt says he has been sacked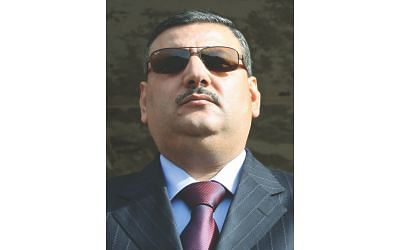 Syrian Prime Minister Riad Hijab defected from President Bashar al-Assad's government to join "the revolution", his spokesman yesterday said.
Hijab was appointed less than two months ago and his departure is the highest-profile defection since the uprising began in March 2011.
State-run TV said he had been sacked.
Riad Hijab, who is said to have fled with his family, is a Sunni Muslim from the Deir al-Zour area of eastern Syria, which has been caught up in the revolt.
His spokesman Mohammed el-Etri told al-Jazeera TV that he was in a safe location.
"I announce today my defection from the killing and terrorist regime and I announce that I have joined the ranks of the freedom and dignity revolution," ran the statement read by his spokesman.
Hijab is the first cabinet minister to defect. The BBC's Dale Gavlak in Jordan said the development underscores the cracks in the regime, which are reaching beyond military ranks.
Unconfirmed reports suggested that two other cabinet ministers had also deserted and there were claims that a third, Finance Minister Mohammad Jalilati, had been arrested while trying to flee.
But Syrian state TV said he was still in his office working as usual, and it broadcast what it said was a phone interview with Jalilati categorically denying reports that he had been detained.
Last month, Syria's ambassador to Iraq, Nawaf Fares, deserted to the opposition. Like the former prime minister, he was also from Deir al-Zour. Brig Gen Manaf Tlas, who was considered close to President Assad, also defected in July.
The prime minister's dismissal was reported by Syrian state TV, which gave no immediate explanation.
The BBC's Jim Muir in neighbouring Lebanon said he had been regarded as a Baath party loyalist who was appointed following May general elections, which were part of President Assad's reform process.
In the al-Jazeera statement, el-Etri said Riad Hijab's defection had been arranged with the Free Syrian Army months before.
His replacement, Omar Ghalawanji, will reportedly lead a caretaker government.
Hours earlier, state TV said a bomb had gone off on the third floor of the Syrian state TV and radio building in Damascus, wounding three people.
A BBC Arabic reporter in the capital said the explosion in Umawiyeen Square in central Damascus had "ripped the floor" but had left the transmission of the three Syrian channels unaffected.