We want safe travel on road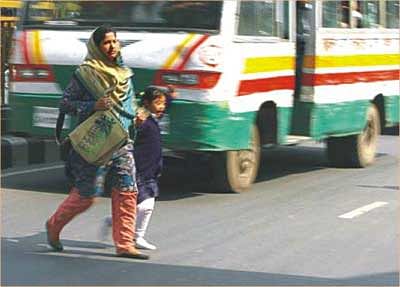 In recent days road accidents have become so common that people do not feel safe during travels. In our local news bulletins, either in the print and electronic media, every day we come across reports on a large number of deaths and injuries due to road accidents.
The causes of these accidents include mechanical error, carelessness of the drivers and commuters about traffic rules, bad condition of highways and untrained drivers. Moreover, use of drug by drivers, talking on mobile phones while driving, reluctance of the public to use overbridge, stopping vehicles at any place, overtaking, over speeding, and use of unfit vehicles have added to the already critical situation.
A survey shows that about 12-15 thousand people of our country lose their lives and nearly 20-25 thousand people are wounded due to road accidents every year. About 100-150 vehicles out of 10,000 are subjected to road accidents. The expansion of business activities and growth of the economy have its negative impact on the traffic system because our infrastructure facilities have not expanded at the same pace.
These accidents cause a large number of families helpless. Many people become disabled for the rest of their lives. This also affects a person psychologically. Unfortunately, the authorities do not seem to be careful enough to reduce the frequency of road accidents. We, therefore, draw the attention of the communications ministry and the general public. As responsible citizens, we have to be careful, make our children and drivers aware of the traffic rules. Carefulness can save our valuable lives.