Meril- Prothom Alo award on Maasranga Television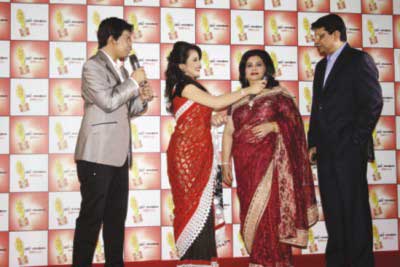 The finale of Meril-Prothom Alo Purashkar 2011 was held at the Bangabandhu International Conference Centre on April 26. As in previous years, this year's event also featured a Red Carpet segment, where stars from different sectors received accolades. This Red Carpet segment of the main programme will be aired on Maasranga Television tonight at 9pm.
Anchored by Rumman Rashid Khan and Rumana Malik Munmun, the event featured celebrities such as Mustafa Monowar, Khurshid Alam, Runa Laila, Alamgir, Rozina, Jewel Aich, Purnima, Abida Sultana, Rafiqul Alam, Arfeen Rumi, Dihan, Tanisha, Kona and Animesh Aich.
Apart from the Red Carpet segment, tonight's programme will also feature highlights from the main event.
The main event will be aired on May 10 at 8pm.