<i>Another Bangladeshi woman sets to conquer Everest</i>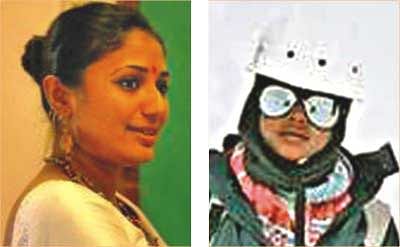 Nishat Majumder, a 31-year-old accountant, today starts an adventure from Kathmandu to the base camp of the Mount Everest to hoist Bangladeshi flag atop the highest mountain in the world.
This year two Bangladeshi girls are heading towards the mountain to scale up the Mount Everest as another Bangladeshi girl, Wasfia Nazreen, has already reached the Everest base camp who has started her campaign to conquer the seven summits in the world.
Nishat, to be joined another Bangladeshi mountaineer MA Muhith, is set to begin her two-month adventure today from Kathmandu who flew from Dhaka on April 6, says a press release of Plan Bangladesh, an NGO.
Nishat's Everest scaling effort is dedicated to the Plan Bangladesh's global campaign--"Because I am a Girl" to be launched officially around the world on the International Day of the Girl Child on October 11, said the release.
Nishat earlier had conquered three Himalayan peaks higher than 6,000 metres, it said.