Laila Sharmeen represents Bangladesh in Effetto Biennale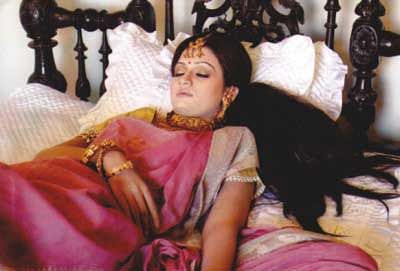 Artist Laila Sharmeen represented Bangladesh at the recently concluded Effectto Biennale in Mexico. A total of 54 artists from 25 countries showcased their works at the internationally renowned Museum of Merida.
Effetto Biennale aims to function as a hothouse of ideas, expressions and creativity; a place of encounters between international artists and lovers of art and culture, generating new paths -- for participation and the exchange between those who believe that creativity is the vehicle to a more open and democratic world.
Laila presented a 10-minute video installation, titled "Datta dayadhvam damyata: Shantih Shantih Shantih", at the biennale. In her work, she has highlighted social changes in modern times that have not progressed naturally. They do not have the essentials for sustenance of humanity. She feels that corrupt politicians and religious bigots have contaminated our global view. At the same time the artificiality of modern life is equally to be blamed.
Laila has 11 solo and over 50 international shows to her credit. She has won a Purchase Prize at the prestigious 16th Space International Print Biennale in Seoul, South Korea last year.