'Great teams do not complain'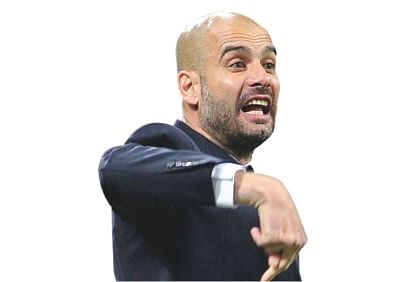 Great teams are above complaining, Barcelona coach Pep Guardiola said as he tried to avoid criticising a dreadful San Siro pitch and controversial refereeing during his team's 0-0 Champions League quarterfinal first leg draw wish AC Milan on Wednesday.
"To win the Champions League, you have to overcome a lot of things, that's what makes some sportsmen better than others," Guardiola told reporters.
"After a draw or defeat, we have never complained about a refereeing decision or the pitch, maybe we have done so after winning but not after a draw or defeat."
- Reuters