Lalon Smaran Utshab ends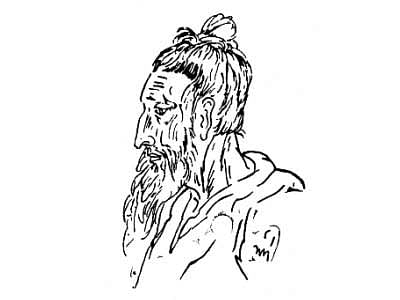 The five-day Lalon Smaran Utshab (memorial festival) ended at Lalon akhra (shrine) in Cheuria, Kushtia on Sunday night.
The event was organised by the Lalon Academy.
The programme highlighted the philosophy of mystic bard Lalon. On the occasion, the akhra saw an influx of devotees and admirers from all over Bangladesh and overseas. A highlight of the event was a Baul Mela.
The festival also marks Dol Purnima. The celebration was introduced by Lalon himself. Research shows that Dol Purnima has been celebrated for around 200 years. The festival is organised with donations from well-wishers.
In a departure from the norm, a large number of female Bauls took part at this year's festival.
Lalon used to organise the event at his den. After his demise, his disciples carried on the tradition. They formed a committee called Mazaar Sharif and Seba Sadan Committee.
The committee initially organised various programmes at the akhra. However, they were driven out of the akhra in 1982 by the then government.
Later, the Lalon Academy was formed to look into akhra affairs. In the course of time, the festival has turned into a government-initiated programme.
The Bauls fervently follow their customs. According to their philosophy, every religion is on par and division of mankind in the name of religion is unacceptable. Following Lalon's teachings, they prefer to shun worldly desires.
The programme was inaugurated by the lawmaker of Kushtia-4, Sultana Tarun. Kushtia Deputy Commissioner, Banamali Bhoumik, chaired the event. Lalon exponent Professor Abul Ahsan Chowdhury, of Islamic University Kushtia; researcher M. Moniruzzaman; journalist Waliul Bari Choudhury were discussants in the event. Among others, secretary, Ministry of Food, Barun Dev Mitra and secretary to the Prime Minister's Office, Nazrul Islam Khan, spoke the occasion.