Awami League calls the shots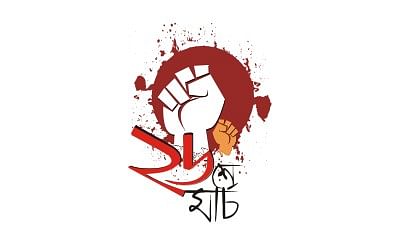 The day after March 7 dawned in different mode for the people of Bangladesh.
Bangabandhu's speech of the previous day, which was fundamentally an enumeration of policy by him, was looked upon as a guideline to the future. Not many entertained the thought that circumstances could return to normal in Pakistan, least of all in its eastern province.
As a matter of fact, the March 7 declaration by the Awami League chief was taken as a clear sign of what Pakistan needed to reshape itself into if it meant to remain intact as a single state.
And the reshaping was to be done through a re-definition of the state into a confederation, with each province accorded the right to carve out its own place within the political scheme of things. One significant aspect of Bangabandhu's address was that it was a broad hint that the Awami League was no more interested in governing Pakistan as a whole but was now more focused on ensuring autonomy for East Bengal on the basis of the Six- Point.
And that was pretty logical considering that since the general elections of December 1970, Bangabandhu had been making it clear that he could not deviate from the Six-Point because they now had the sanction of the electorate of East Bengal. Therefore, any discussion on the future constitution of Pakistan would need to take such a reality into account.
In West Pakistan, there was palpable relief that the Bangalee leader had not gone for an outright declaration of independence for Bangladesh but had in fact held out something of an olive branch for his adversaries. One did not fail to see that it was the Awami League which meant to call the shots, that whatever deal was struck eventually between it, on the one hand, and the regime and West Pakistani politicians, on the other, had to take into account the Bangalee's apirations. Which is why most political circles in West Pakistan, after March 7, began demanding in renewed fervour an immediate transfer of power to Sheikh Mujibur Rahman at the centre.
On March 8, Pakistan's eastern province was, to all intents and purposes, a de facto sovereign state.
The Islamic Republic of Pakistan did not seem to matter any more for a people for whom political secularism was beginning to define life anew.