Working women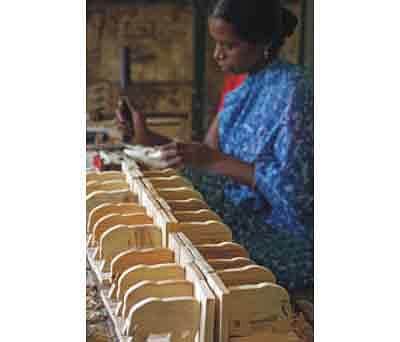 It is, without any doubt, true that today's working women are facing many problems; they have to face both job responsibilities and the responsibilities that they have at homecooking, taking care of the children, cleaning, etc. But the question is, have they attained what they expected to attain in return for the hardship they endure in the house and in the office?
Before answering, we first need to understand what they are expected to attain. The answer is lucidly explained by John Stuart Mill in his reputed essay, On Liberty. It is nothing but individuality. And individuality is not one-dimensional, a lot of things are attached with it -- financial freedom, freedom of choice, free thinking, etc. Most importantly, as defined by Mill, it is the power by which one can break long and deep rooted customs, some of which appear to be natural.
In this writing, I focus on one custom, the breaking of which, as it seems to me, is very important. That the parents will be taken care of by their sons when they are old is widely accepted in our culture (which is, in many ways, patriarchy), and so it is not questioned. The girls are married off and it is the boys who will give the parents shelter. In this regard, the working women have more or less failed. Even today, when more women are opting for work compared to the past, the scenario, especially in rural areas, has not changed. There certainly are exceptions, but the common perception needs to be changed.
One may ask what advantages women have got by working and what they do with the money they earn. They have got a lot of advantages and a lot of things are done with money. Undoubtedly, working women enjoy more freedom than non-working (non-working means not being paid for the work) women. Many children can fulfill their dreams because of their mothers' job (the dreams include going to school), and the women can go to market to buy what they want.
Most importantly, they have the confidence and hope that even if they are abandoned by their husbands or the male- dominated society, they will very well be able to support themselves. And they even have the ability to abandon their husbands if they find themselves cheated, or are tortured etc. The common view in this regard is that carrying out money earning activities is always important for anyone-- male or female -- who wants to establish herself/himself in the society as s/he is always regarded with esteem in the society.
But breaking the above-mentioned custom is essential for working women because, if it can be established that women can take the responsibility of their parents in their old age, the parents will be eager to educate their daughters. Parents, especially in the rural areas, always pray for a male child, and they go on having children until they get a male one. No one can deny that the main reason for this is financial.
Again, women have to go through mental and, sometimes, physical torture for not giving birth to male children though anyone having a little knowledge of science knows that women have no responsibility in this regard. This long-maintained tradition must be done away with for changing the society, that is, for changing the patriarchal culture.
So sisters, unite and change!
The writer is a member BCS (General).