India court rejects home minister prosecution bid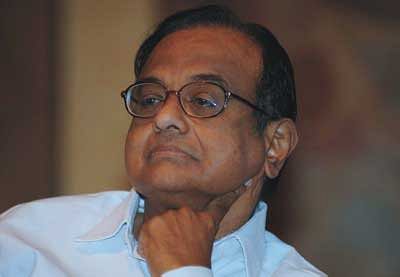 Chidambaram
An Indian court yesterday threw out a petition to prosecute the country's powerful home minister in a massive corruption scandal over the alleged mis-selling of mobile telephone licences.
The plea "to summon Chidambaram as an accused is dismissed," Special Judge OP Saini told the courtroom in a brief statement.
The ruling came as a huge relief to the Congress-led coalition government, whose reputation has been battered by the telecom scandal, alleged to have cost the treasury up to $39 billion, and a string of other graft cases.
Regional party leader Subramanian Swamy, who brought the case against Chidambaram, had alleged the politician could have intervened to avert the telecom scandal which occurred in 2008 when he was finance minister.
The decision came days after India's Supreme Court scrapped 122 telecom licences awarded in the 2008 cut-price first-come, first-served sale, causing upheaval in the flagship sector.
Swamy, who has been a persistent thorn in the side of the Congress government, told reporters he was "surprised" at the judge's decision and vowed to appeal against the ruling.
The maverick politician, who was stripped of his teaching duties last December by Harvard University for calling for destruction of mosques, called his fight to make Chidambaram a co-accused in the telecom case a "battle royal."
Swamy has enjoyed strong support for his case against Chidambaram from the main opposition Hindu nationalist Bharatiya Janata Party.
The former minister in charge of the mobile licence sale, A. Raja, is currently on trial accused of fraud and cheating.
"We always knew that our colleague in government was not culpable of any of the things that Mr Swamy accused him," said the current telecom minister Kapil Sibal. "The court's verdict has vindicated the stand of the Congress party."
There was no immediate comment from Chidambaram.