Pak Taliban leader believed dead: Intel officials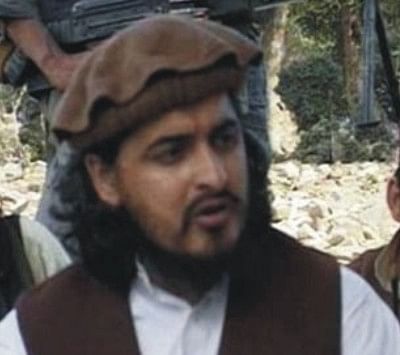 The leader of the Pakistani Taliban, the militant movement that poses the gravest security threat to the country, is believed to have been killed by a US drone strike, four Pakistan intelligence officials told Reuters on Sunday.
The officials said they intercepted wireless radio chatter between Taliban fighters detailing how Hakimullah Mehsud was killed while travelling in a convoy to a meeting in the North Waziristan tribal region near the Afghan border.
A senior military official told Reuters there was no official confirmation that the Pakistani state's deadliest enemy had been killed. The Pakistani Taliban issued a denial. U.S. officials, speaking to Reuters on condition of anonymity, could not confirm his death.
If Hakimullah did die, it could ease pressure on security forces, who have struggled to weaken the group, which is close to al Qaeda and has been blamed for many of the suicide bombings across one of the world's most unstable countries.
But it may not ease violence in the long term in Pakistan, which is seen as critical for US efforts to fight global militancy, most crucially in neighboring Afghanistan.
The death of Hakimullah's predecessor, Baitullah Mehsud, in a drone strike in 2009 raised false hopes that the Tehrik-e-Taliban Pakistan, or TTP, could be broken.
"Six to seven TTP members were talking to each other through wireless radio in the conversations we heard, talking about Hakimullah Mehsud being hit by a drone when he was heading to a meeting at a spot near Miranshah," said one of the intelligence officials.
"They referred to him by his codename."
Officials refused to disclose Mehsud's codename.
"Based on our intercepts, Mehsud was heading to a meeting in Nawa Adda," said another intelligence official. Nawa Adda is a village in the Dattakhel area of North Waziristan.
The Pakistani Taliban said Hakimullah was still alive, but the denial was far less assertive than one issued in 2010 after media reports said he had been killed in a drone strike.