Meeting of unequal partners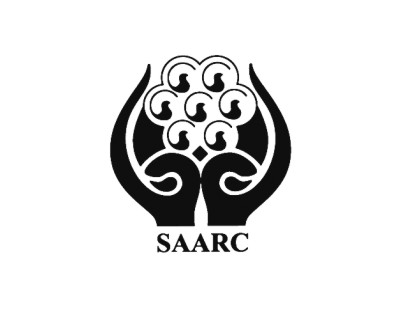 Addu in the south of Maldives suddenly became vibrant as all the eight heads of states and governments arrived for the Saarc Summit held on November 10 and 11. The Summit issued a 20-point declaration and was acclaimed as fruitful.
On July 28, 2011, the government of India provided a grant of $5 million to Maldives for the Saarc Summit in Addu. In return, the government of Maldives officially handed over a plot of land in the capital for the Indian Mission. Simultaneously, agreements for the construction of a multi-disciplinary university and health centres and upgrading of an existing hospital in Laamu Gan in Addu Atoll were finalised with an Indian company.
Two earlier Saarc Summits were successfully hosted by Maldives in the capital Male. The necessary buildings and infrastructure were present in the capital so why was this summit held in Addu at such a great cost? Two reasons can be cited. The first was concern that opposition parties might create a disturbance during the Summit and the other was a preference by India in collaboration with Maldives to develop Addu Atoll. India has a particular interest in Gan island in Addu.
Gan's strategic location in the Indian Ocean was identified by the British, who first established a base there during the 2nd World War as part of the Indian Ocean defenses. In 1956, the British took over Gan and developed a Royal Air Force base with a large runaway, jetties and a series of causeways connecting several islands in the Atoll, which served as a Cold War outpost. In 1976, the British pulled out. India had recently shown keen interest in Gan as a strategic location, but an attempt to establish a base there was revealed in the Indian media and halted after an outcry from the People's Majlis of Maldives on issues of sovereignty.
The Chief of Indian Army, General Kapoor, arrived on February13, 2010, on invitation from the Maldives National Defense Forces (MNDF) to visit their newly established headquarters in the south and to pay tribute at the memorial of 2nd World War Indian soldiers in Gan.
After the Mumbai bombing, India began a project to network all the 7,500 km of its coastline with radar. India probably intends to include Maldives in its security grid to have a permanent presence in Gan for its surveillance aircraft and ships. Secondly, India would like a secure foothold in the Indian Ocean where the power of China is increasing. Beijing has pockets of influence around India with the Chinese built ports of Gwador in Pakistan and Hambatota in the southern coast of Sri Lanka. As 60% of Chinese oil imports come from Africa, China has to maintain its ability to protect its interests on this ocean route.
It is felt that India, by providing a grant for the Saarc Summit and by building facilities in Addu Atoll, will surely gain a strong presence in Gan.
"Building Bridges" was an apt Summit theme in a region beset by uneven economic growth, religious extremism, terrorism, human trafficking, climate change, conflicts, corruption and mutual negative perceptions.
Founded in 1985 in Dhaka, Saarc has 100 different languages, 10 different major religions and 1.6 billion people in its region. Ten countries, including Turkey, have observer status. However, in the current Summit, China sought an active role as a "Dialogue Partner" because of Beijing's strategic and commercial interest in South Asia. India is wary of China's desire to elevate its position. It is important to note that Beijing established an Embassy in the capital Male just two days before the Summit.
India has become a significant emerging world power. Three states, Afghanistan, Nepal and Bhutan, are landlocked. Bangladesh is the most densely populated country and has 54 trans-boundary rivers flowing through India. Bangladesh has received soft loan from India as have Afghanistan and Maldives. Nepal is greatly influenced by India.
Relationships alter when smaller states depend on a large state for water sharing, sea ports and financial assistance. Bargaining chips become few and member countries are equal only in name.
The tension between India and neighbouring states has prevented Saarc member countries from maximising economic benefits that could be derived from the Association. They have allowed protectionist vested interests to block or weaken multilateral agreements. Progress in Saarc has been somewhat pathetic and altering this may still be difficult and very slow, but the conditions for improvement are currently better.
The key relationship between India and Pakistan has recently improved. Although in Pakistan there is a general anti-India fixation, it is beginning to be realised that in contrast to their own weak economy, India's strong economic position and military superiority are such that Pakistan's policy has to be modified. Pakistan views Afghanistan's new "Strategic Partnership" with India negatively, but recognises that this is a further evidence that Pakistan's foreign policy stance with respect to India is becoming non-viable.
The Teesta water sharing is on hold, but Hasina's invitation to be the chief guest at the University of Kolkata Convocation will provide opportunities to have fruitful discussions with Mamta. Bangladesh has to be cautious and exercise mature diplomacy. There is also a genuine realisation in India's central government that it has to take the lead to improve regional relations and has to show more generosity instead of petty bargaining and arrogance. This would strengthen India's position with its neighbours, and therefore with China.
However, one of the main difficulties is that the South Asian people do not give much value to regional cooperation. Better regional integration is essential for elimination of terrorism, for prosperity, close partnership and sustainable growth. Building effective bridges will help. We wait to see how Saarc emerges in the future.
The writer is a former High Commissioner of Bangladesh to the Maldives and former head Human Resource Development Initiative, Commonwealth Secretariat, UK.